Cyrname Strolls to Betfair Ascot Chase Victory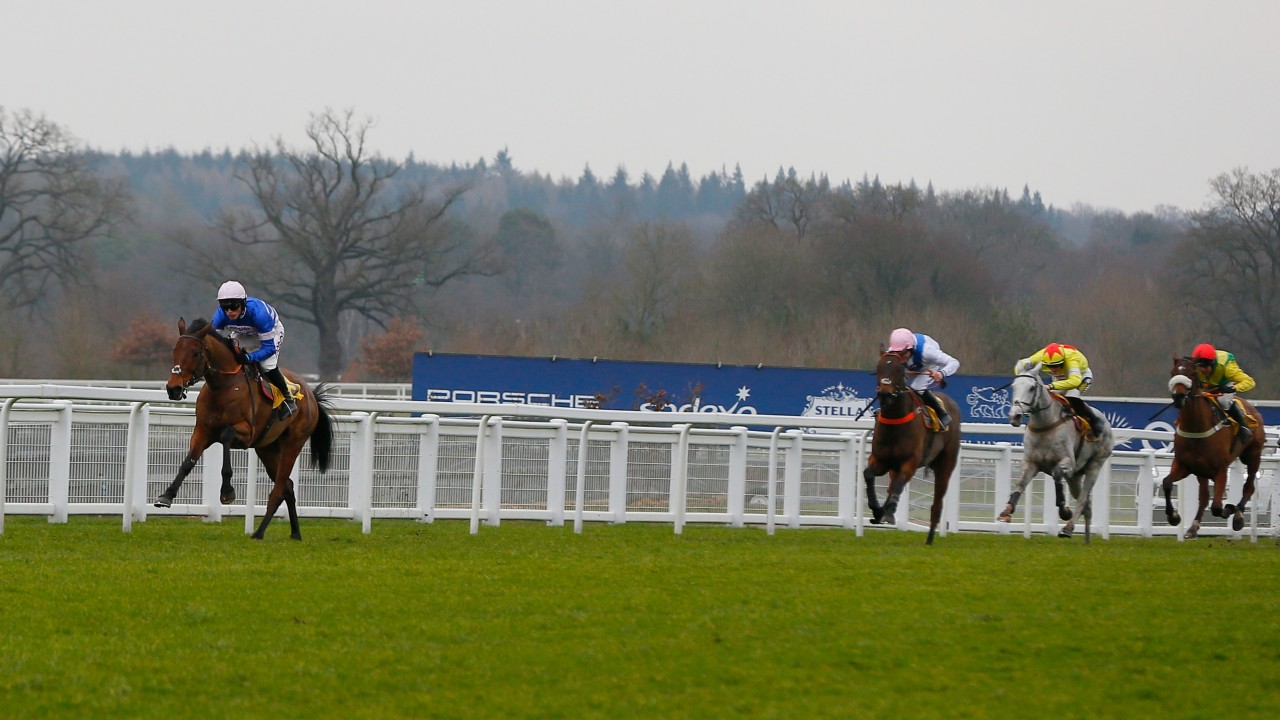 The most impressive performance of the day, and one of the best of the season so far went to Cyrname on Saturday at Ascot. The Paul Nicholls trained runner came away from what was a very impressive field to win the Betfair Ascot Chase by 17 lengths and he was one of eight winners for the trainer, who had a simply unbelievable day.
When a horse wins so impressive we normally look at ways to say that the result isn't a clear reflection on the race as a horse ran below par, but we simply cannot do that with this horse. If you take him out of the race, we have Waiting Patiently leading, who was the favourite and won the race last season, with Fox Norton in behind, who has won multiple graded races before. Then came Politologue who is probably just short of top class, so is in the right position and behind him was Charbel, with a similar distance between them than what was there when the pair met previously at this course. There are no holes to pick in the form, everything either ran to form or collectively ran equally below form, and the latter is something that is highly unlikely to have happened.
Therefore we have to take the form on face value, and if you look at the form literally then Cyrname has put up probably the best performance of the season, and should now be the highest rated horse in training, or a very close second behind Altior. That is how good it was, and it is going to be very interesting to see where this horse goes next.
Much has been said about the horse running on a flat, right handed track and that is why he has improved. However, there is so much improvement in him that it may have more about it than that, and the horse has simply improved with age. Cheltenham is not his track, it is the opposite of what he wants, but perhaps he is worthy of another try after improving so much recently.
The options ahead of Paul Nicholls are to either go for the Ryanair at Cheltenham and hope that the horse has improved enough to be able to run with the best going left handed on an uphill track. Or he could wait until Punchestown, and go to a right handed flat track where this horse would really excel and be very tough to beat.
Where ever he goes, he is sure to attract a lot of interest from horse racing fans after what he achieved on Saturday. Was it a fluke, or are we seeing the emergence of one of the best horses in training in Cyrname?