Exciting The Worlds End Steps Up in Class at Cheltenham on Saturday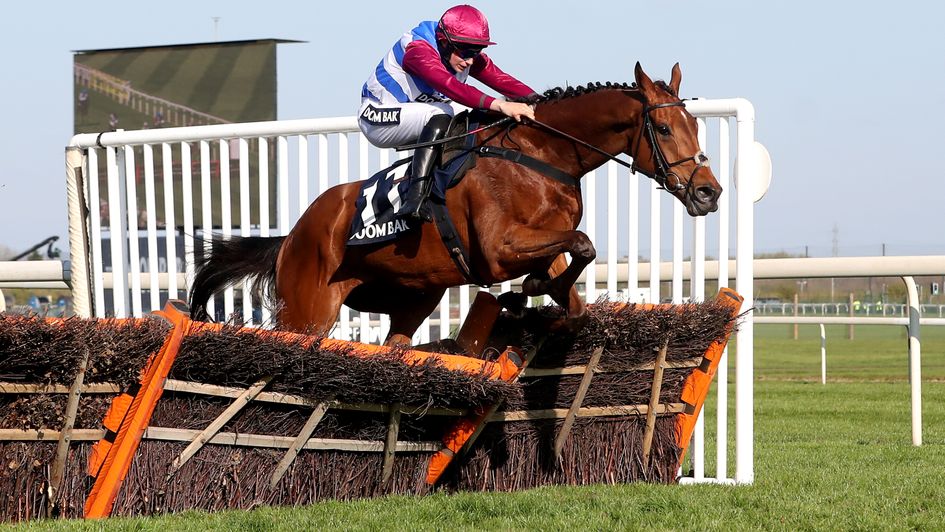 Just two weeks ago we saw The Worlds End make a very nice chasing debut at Chepstow and on Saturday he will move up slighlty in class to race again at Cheltenham. The seven year old runs in the MallardJewellers.com novice chase at 1:15 on Saturday, over a distance of three miles. He is sure to attract a lot of interest from punters both to win the race on Saturday and to win some of the big staying novice chase races this season, he looks an exciting prospect and one that could go all the way to the top of the chasing ranks.
Prior to making his chasing debut at Chepstow, the signals from the Tom George yard have always been very positive about this horse. He has schooled very well, and they have always seen him as a staying chaser in the making, it was the obvious next step for him to make this season, and one that could really pay big dividends in the future.
His first chase victory came with a winning margin of 14 lengths, something he looks unlikely to repeat against this far stronger field, but there is certainly hope that he can win this race in good style. One thing that catches a lot of horses out at Cheltenham is the jumping test it gives them, but The Worlds End was foot perfect at Chepstow, and looks as though he will take the test of Cheltenham in his stride. There was nothing to pick at from his first win, he did everything right and looked like a natural at the game, which is very encouraging to see so early in a chasing career.
Looking forward a race like the RSA Chase at the Cheltenham Festival will be his main end of season target and getting a look at the Cheltenham fences on Saturday will certainly help him when he comes back for that. He looks every inch a staying chaser and after going very close to the top of the hurdling ranks, it would be no surprise to see The Worlds End make an even bigger impression over fences.
In the long run, he looks to be a Gold Cup horse in the making, and that is something that should get you excited when he takes to the track for his second test over the bigger obstacles tomorrow.