Experienced Course Winner Tommy G Can Land Ayr Bronze Cup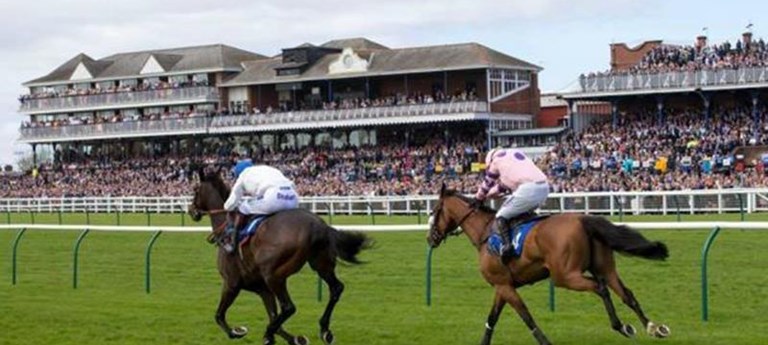 The first of three 'cup' races at Ayr this weekend takes place on Friday afternoon with the Bronze Cup. This is the third of three races for sprint horses, and while it is the lesser of the three races, there is no doubt it is still packed full of quality. Amongst the runners is Tommy G, a locally trained horse who is currently with Jim Goldie and one who appears to have a great chance of landing the prize.
This is a typically competitive race, and plenty appear to be in with chances. However, there are many reasons why Tommy G needs to be at the top of that list.
The six year old has five wins to his name so far in his career, and four of those have been recorded at Ayr. He's got great course form to his name, and with some of that form over 7f, that gives him the staying power to see out this 6f trip, which could come into play when you consider that they are going to go very quick here.
He's also got plenty of experience when it comes to running in big field. They are a completely different way of running to normal races, you need to be able to cope with the hustle and bustle of big fields, while also having the ability to find gaps and go through them when needed. We've seen Tommy G run very well in a number of big field races, so that leaves me with no issue about the field size tomorrow.
Based on the races we saw on Thursday at Ayr, there is no draw bias to speak of just yet, so he isn't either drawn on the right or wrong side of the track. That is obviously something that could change before this race is ran, and something to certainly keep an eye on.
As far as recent form goes, Tommy G has been performing very well in his most recent races. His latest outing came at Doncaster last week in a lady amateur riders races. He ran really well there, while also proving a little awkward for his rider, so not only was there positive signs, but also it looked as though he would benefit from the return of a professional jockey on board.
He's also performed with great credit at Goodwood recently, finishing 3rd in a 23 runner field. His last win came off a mark of 76, while he comes here off 77 so is in a very similar position.
There is a lot to like about Tommy G, and while this is a hugely competitive race, and chances can be given to many horses, he is one of the leading lights here and the one I will be backing.
We have tips for both Friday and Saturday at Ayr on our website, visit our horse racing tips page to check them out.