Foot Perfect Sceau Royal Lands Shloer Chase in Style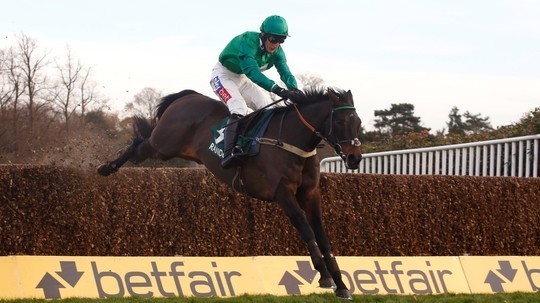 We have seen a number of horses appear on the scene and look ready to challenge Altior for the two mile chasing crown. The next on the conveyor belt appears to be the Alan King trained Sceau Royal, after we saw him take the Shloer Chase at Cheltenham on Sunday in style. We had not seen the horse since January, meaning he missed the key part of the season last season and the big championship races in March and April. However, he proved to be as good as we thought he was yesterday, leaving us eagerly anticipating the clash between him and Altior when that happens later this season.
We may not have to wait too long for that clash though, because both parties are considering a run in the Tingle Creek Chase at Sandown next month. While it seems almost certain that they will meet in the Champion Chase at Cheltenham in March, fans will be hoping to get an earlier glimpse at these two in action against each other.
While Altior is an incredible talent and one of the best horses in training, there is a question mark hanging over whether two miles is the right trip for him. We will find that out when Sceau Royal takes him on, because based on what we have seen so far, especially what we saw yesterday, Sceau Royal is the ideal horse to take him on.
The reason why many question Altior's ability to be at his best over two miles is because he often hits a flat spot in his races, where he struggled to keep up with the quick pace, before staying on again when the race is drawing to a close. He's got away with it so far, but that could change thanks to Sceau Royal. The Alan King trained six year old has an incredibly high cruising speed, and is a very economical jumper at that speed. He has the jumping ability and the high cruising speed to put Altior in trouble, there is no doubt about that. What happens at the end of the race is anyones guess, but this clash will certainly give Altior something to think about.
The reliable Simply Ned was in second place on Sunday behind Sceau Royal, adding plenty of substance to the form. The 11 year old ran a very good race but will now head over to Ireland, in an attempt to win the Grade One he won over the Christmas period last season. Sceau Royal had comfortably enough to keep him at bay eventually, and with the rest of the challengers headed by Forest Bihan, who was over 14 lengths behind the winner, this looks to be an incredibly good piece of form.
While we are all waiting for the Champion Chase at Cheltenham in March, we could get an early glimpse of that race next month when the Tingle Creek takes place at Sandown. The two main challengers are on course to clash there, and we may be about to see a genuine challenger to Atior's two mile crown.