Gigginstown Shock Racing World by Announcing Plans to Wind Down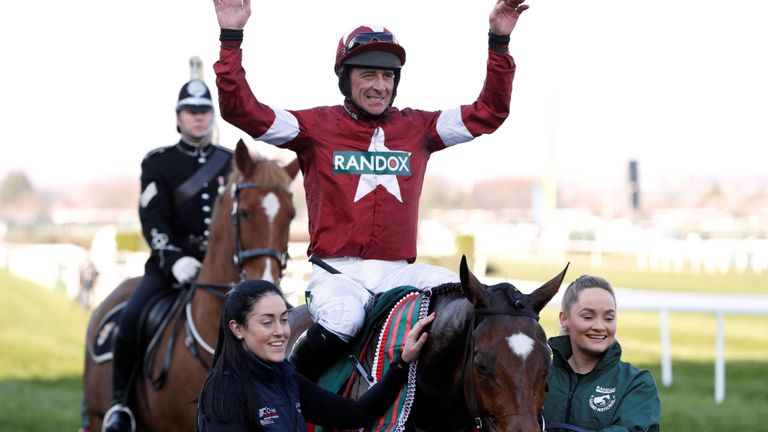 Big news from the racing world this afternoon as the Gigginstown Stud have announced that they will no longer be buying horses, and scaling back their operation immediately aiming to wind down over the next few years. This is huge news for Irish racing in particular, as Gigginstown are not only huge owners with many runners in Ireland, but their horses are mainly horses from the Irish point to point field, which go up for auction or private sale after they have impressed as youngster.
No matter what time of year, if there is a jump racing fixture in Ireland, you will see the Gigginstown silks on display, and it doesn't matter whether it is a big meeting or a minor one, they will have a runner there. Look back over the last few big racing festivals in both the UK and Ireland, and not only are we talking runners here, but they have had numerous winners. Tiger Roll will go down as their biggest triumph recently, winning back to back Grand Nationals at Aintree this year and last.
We are not talking about a single owner here, who has a few horses, we are talking about an operation that consists of hundreds of horses. These all range from youngsters who have not seen a racetrack yet, to those bought for big money from the point to point field, to those winning at big racing festivals, they have a spread of everything.
A lot of people will be affected by this, and it is a huge blow to the racing industry from the top down, especially in Ireland. The trainer most affected is of course Gordon Elliott, who has over 100 horses in training from the Gigginstown operation, and he is the one who gets the cream of the crop from them. He doesn't just train 100 horses, he trains their stars, and him and his team are going to have to find a way to replace that over the coming years, if they want to remain as the number one in Ireland.
The small piece of good news here is that this will not happen overnight. Gigginstown will stop buying horses with immediate effect, but they will continue to have runners and they are preparing for next season as normal. However, those at the bottom, who go point to point racing will quickly notice a drop in money as they have lost a hugely important buyer from that field.
Time will tell what happens here, but on the face of it, this is a huge loss for racing, and one that will be felt from top to bottom in both the UK and Ireland. Those across the sea in Ireland will be hit the worst, and they will have to brace themselves for losing a lot of money and many runners over the next few years.