New Trip Set to Take The Game Is On to Winners Enclosure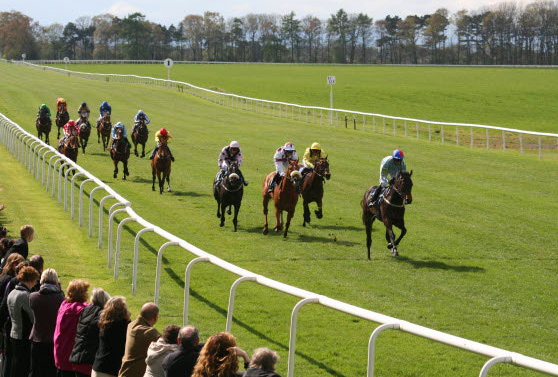 One of the oldest strategies in horse racing involves the trainer Sir Mark Prescott and his horses when they are stepped up in trip. Prescott is a master at getting horses handicapped off distances shorter than they need before moving them up in trip to take advantage of the marks they have been given. Over the summer we will see a few of these horses come out, and often we see them not only win once but they usually go on to win two or three races in a row showing just how well handicapped they are. The Game Is On runs in the first race at Bath for Sir Mark on Wednesday and he looks to be exactly the kind of horse that Prescott excels with.
The horse had four runs as a two year old last season, all on the all-weather, where he showed very little in terms of ability. He was sent off at huge prices in all four of those runs, and he never looked like getting anywhere near. Those runs were over five, six and seven furlongs, and there was simply not enough track for him to get involved.
He then returned this season, again on the all-weather and again over seven furlongs, and the third thing that was the same was the result. He was sent off at 11/1 on that occasion, so fancied a little more and this was his first run in a handicap, off a mark of 61. Although he was beaten comfortably in terms of lengths, he was only back in fourth and while there was nothing much to like about the run, it was better than those we saw last season.
Then we got to saw this horse on grass for the first time, which was his most recent run and came at this track, Bath. The horse also stepped up in trip to a mile, but only managed fourth in the race. It was a far better run though, finishing just over three lengths behind the winner. He was sent off as the 5/2 favourite for this race, showing that the yard clearly think his time is close and perhaps just around the corner. He still looked in need of another furlong or two, though he did look more at home than when sprinting.
Then we get to this race. He returns to Bath again, and steps up in trip again to 1m2f for this one. He remains on a handicap mark of 60, and if the new trip brings about a little more improvement then this mark is one that he can certainly win off.
If you look at the runs by this horse so far this season, each one has shown something positive, and this one looks to be the most interesting yet. The longer trip could be what unlocks the door to the winners enclosure and if he wins this well, look out for further entries in the coming days as Sir Mark Prescott tries to run up a sequence with this horse.