Sceau Royal Has the Class to Take Shloer Chase on Reappearance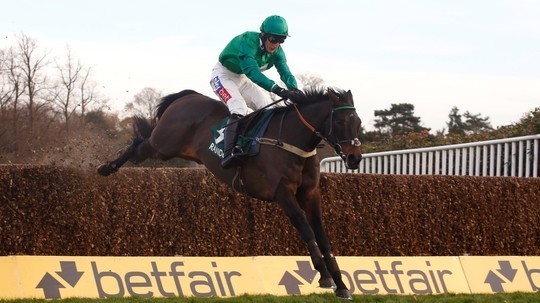 One of the biggest disappointments from last season was the injury to Sceau Royal, preventing him from running in the big two mile novice races at the end of last season. Despite that he won five of his six starts during that campaign, with wins at Grade One and Grade Two level to his name. He was on his way to the top of the novice chasing division when that injury struck, but this Sunday he returns, and he is looking to become the challenger to Altior's two mile crown.
Despite missing a lot of time and some key races last season, we got a very good feel for how good Sceau Royal was over fences, and the answer is very good. He won very nicely and has the engine to be a quality two miler this season. He has to step out of novice company to do it now, and returns in what is shaping up to be a good Shloer Chase on Sunday at Cheltenham.
Whenever a horse is spoken about as a two mile chaser, they are instantly compared to Altior, who currently holds the two mile crown. With Footpad looking likely to have a step up in trip, that could leave Sceau Royal as the main danger to Altior this season.
If someone is to take the crown away from Altior this season, they are going to have to get him working hard in a race early on, and that is something that Sceau Royal can do. If he returns with the same jumping ability and cruising speed then he can put it up to Altior, in what would be a fantastic matchup between the pair. There was talks of Altior running in this race, which would have made this one of the most anticipated races of the early season, but unfortunately for us, Altior will instead reappear in the Tingle Creek at the beginning of December.
Sceau Royal looks to have a fantastic chance of winning on Sunday, proving he is back healthy and has the ability to climb the two mile chasing ladder. Sitting at the top is Altior, and we may have to wait until March to see them clash, but already that is looking as though it could be one of the clashes of the season, and something that would capture the imagination of racing fans in the UK.