Under The Stars the Class Act in Auction Race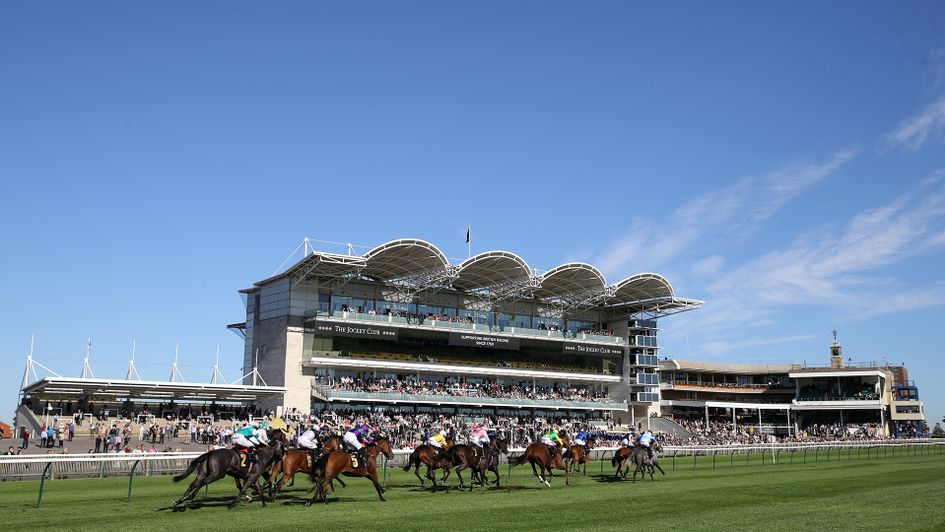 Towards the end of the flat season, we see a few auction races for two year olds and the latest of these comes at Newmarket on Saturday. They hold an auction race with a total prize pool of £150,000, a race that is restricted to horses that have been sold through a variety of different sales rings when they were youngsters.
The race weights are determined by sales price and the class of race that each horse has won throughout the season, not on actual ability. This gives an edge to horses who have shown a high level of ability but not won at the highest level to get a big penalty for that and the one horse that stands to benefit from those conditions is Under The Stars.
The James Tate trained horse is the only one in the race to have a rating of over 100, he comes here with an official mark of 105. He has a penalty for winning two races, one being a Group Three race but he has ran well without winning in higher grades than that, and doesn't receive a penalty for those runs.
He's been beaten by one and two lengths in two different Group Two contests, and also beaten by two lengths in a Group One race, a repeat of either of those three runs, or his Group Three success would be more than enough to beat this field.
The horses around him that are carrying similar weights are not of the same quality and would need to improve to get close to him, while those receiving weight from him at the bottom of the list are rated far inferior, and look to have a mountain to climb to get anywhere near him on these unfavourable terms.
We have a big field, a couple of non runners declared last night but still 28 scheduled to go to post here, so there is the chance of trouble in the race. However, Newmarket is a big, wide open track where the horses usually spread out and providing there isn't a big draw bias somewhere on the track, the horses will usually be well spread out, leaving plenty of room for others to get by.
From what we have seen Under The Stars is a very uncomplicated ride, and being in a big field like this one shouldn't pose too many problems for him. He has the class to win this with a bit in hand, so even if he does find a little trouble or be on the wrong side of the track I would still give him a favourites chance of winning.
He isn't the biggest priced selection of the day, but he is certainly the strongest as Under The Stars is declared as the best bet on the Newmarket card this Saturday.
For more tips at Newmarket, including the races covered live on ITV, head over to our horse racing tips page.