Champ Shows Cheltenham Credentials with Challow Victory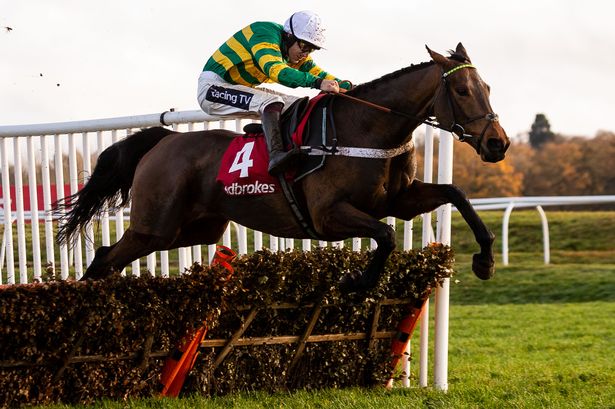 JP McManus wanted to name a horse after his former superstar jockey AP McCoy, and based on what we have seen from the horse aptly named 'Champ' this season, he could have picked a good one for the name. McManus has waited a while to name one of his horses, he clearly saw something in Champ, which is a tip in itself and after Saturday there is no reason to think this horse couldn't go all the way to the top this season and beyond.
The Challow was run at a steady pace on Saturday and that will have inconvenienced many of the runners, it could have inconvenienced Champ as well. However, when it came to the end of the race, Champ quickened up nicely, better than the rest of the field and he kicked away for a nice victory.
If you want to put a question mark over the form here then that is reasonable with the way the race was ran, and there is also a question mark over the quality of the field. If you take Champ out of the race, there wasn't another genuine Cheltenham contender amongst the field, so although Champ may have beaten some nice horses, he is unlikely to have beaten a top quality horse on Saturday.
Having said all of that, Champ could only beat what was put in front of him on Saturday, and that he did nicely. There is a great feeling around the horse, and alongside JP McManus liking him, it is clear based on the celebrations afterwards that both his son Archie, and trainer Nicky Henderson have a real soft spot for this six year old. Being from the same family as the Gold Cup winner Best Mate, it is highly likely that this horse will excel further over fences and when he has more experience under his belt, we could be seeing the start of something special in the famous green and gold hoops.
The most likely race for Champ to run in at the Cheltenham Festival is the Ballymore Hurdle, which is ran over the same distance as the Challow which he won on Saturday. He has been backed into favouritism for the Ballymore after his run, and is generally around 5/1 for the race. That price looks to be about right, and while some may pick holes in the form of the Challow, there is no doubt that this is an incredibly talented and special horse.