Cracksman the Star of the Show as Gosden Dominates Champions Day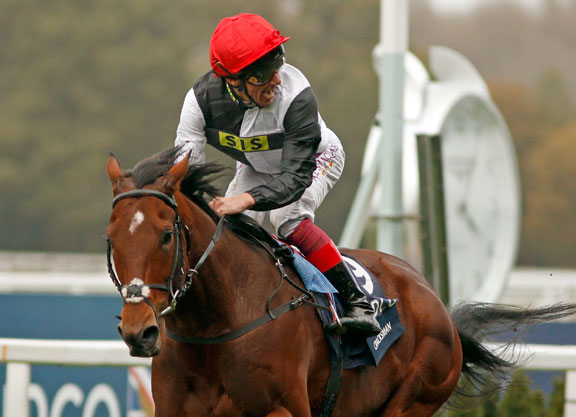 Cracksman the Star of the Show as Gosden Dominates Champions Day
It wasn't quite the perfect day for John Gosden at Ascot on Saturday, but he took him three prizes from Champions Day to add to what has already been a wonderful season for the Newmarket handler. Stradivarius, Roaring Lion and Cracksman stole the show for Gosden, with just the filly Lah Ti Dar letting him down for what would have been one of his greatest achievements in racing.
The most talked about horse going into the action over the weekend was certainly Cracksman, a horse who divides opinion amongst punters up and down the country. Prior to the race on Saturday, we had seen him three times this season and he had won two out of those three races, both at Group One level so perhaps it was foolish of so many to write him off. Each time he had an excuse, and won despite that, this weekend there were no excuses and that showed as he powered away from the field to win by six lengths.
With so much talk about Cracksman going into the weekend, and doubts raised over the character and willingness of the horse, it is likely that his victory gave Gosden the most satisfaction of all his winners on Saturday. He had stuck by the horse all season, explaining that the ground was a concern on more than one occasion and that the horse needed something to keep his mind on the job. That came in the form of a pair of blinkers, which he wore for the first time in the Champions Stakes, and combined with the soft ground, they brought out the real Cracksman.
Future plans for Cracksman are yet to be confirmed, but there is a good chance that he will be retired after this, and head to the breeding barn. It is clear he needs soft ground to be seen at his best, so should he return next season then the likelihood is that we will only see him race at the beginning and the end of the season to avoid the faster conditions during mid-summer.
Whatever he does, Cracksman will always be remembered as a horse who divided opinions and may the racing public think. However, looking at his record this season, three Group One wins from four starts is one that anyone would happily take, and outlines the quality he had when the conditions were in his favour.