Dante's View a Rare Michael Stoute Runner at Catterick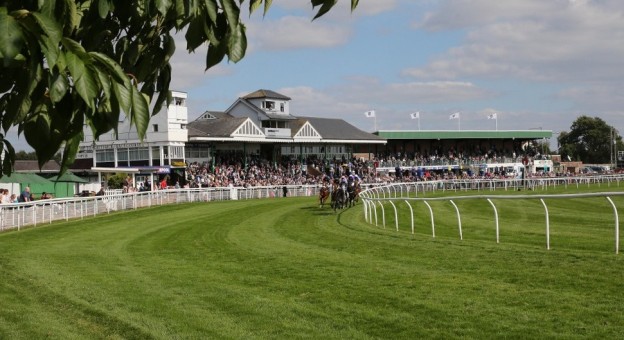 You don't often see the name Sir Michael Stoute in the Catterick race card but we will do today when he sends up just one runner to the North Yorkshire venue. Although Stoute regularly sends runners up to the north, this is a long way for him to send just one runner, and a move that needs taking note of. The horse in question is Dante's View, a three year old who makes his handicap debut in this race, wearing a first time visor and with the aid of top northern jockey Danny Tudhope.
The horse has ran three times so far in maiden and novice races and on every occasion he has finished in third place. His first run came at Chelmsford, followed by trips to Pontefract and Carlisle, so the horse has travelled up north before. However, those were much different races to this one, this is now a handicap race for him, giving him the chance to run against horses who are weighted based on their ability. He is rated as the joint best in this field, so will carry top weight but I think there is plenty to come from him, and he will improve past the mark he has been given.
The horse has been fitted with a visor for this race, something that Stoute has used very well over the past few seasons. We have seen him introduce this to ignite horses and this horse looks as though that is exactly what he needs. His first two runs were ok, there was nothing wrong with them, but his most recent start was a disappointing effort at Carlisle. He didn't do anything particularly wrong, but looked very laboured and plugged on at one pace without really going through with an effort and challenging properly. He was the 4/11 favourite that day, so clearly plenty was expected from him in what was a pretty poor contest on paper.
With the same trip here and the visor to sharpen him up, I am expecting to see a lot more from this horse at Catterick. The horse must be showing something at home for Stoute to send him all the way up to Catterick by himself, if he felt like he wasn't ready, or there was something wrong then he surely wouldn't do this.
I don't think the horse has shown enough without the visor on, but with it on I am expecting to see plenty of improvement from him. He is only rated 77 despite being the top weight here, which shows the quality of race we are looking at. He should be able to dominate a field like this and with Danny Tudhope on board, that is exactly what I am fancying him to do.
Just one runner on the card for Sir Michael Stoute at Catterick and while it is fair that question marks hang over him, Stoute is an accomplished trainer, and he wouldn't have sent this horse alone all the way up to Catterick if he didn't think the visor would do the trick.