Definitely Red Lands Charlie Hall at Wetherby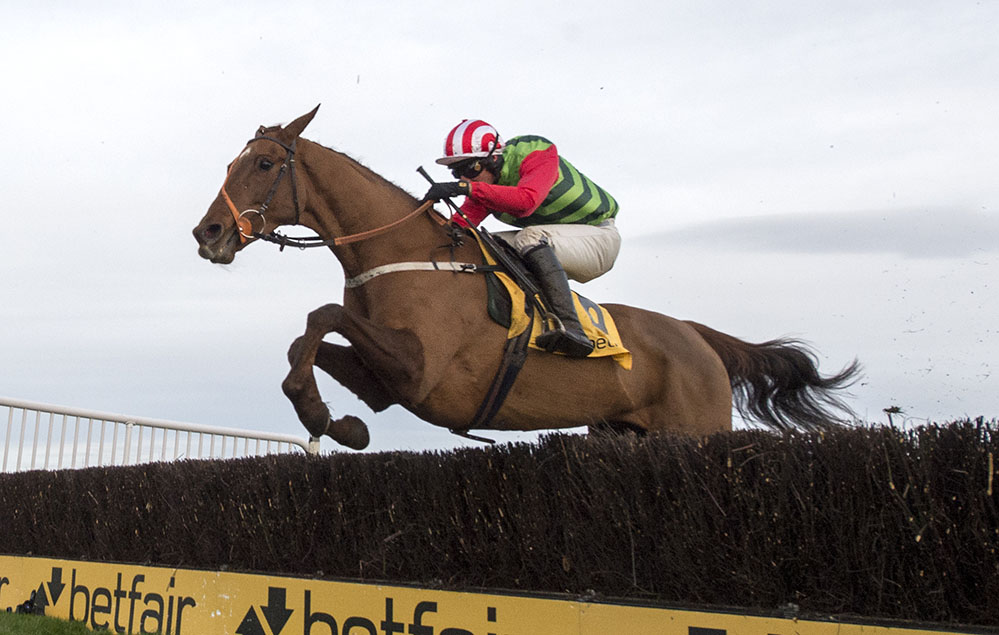 Definitly Red became the first Yorkshire winner of the Charlie Hall Chase for over 30 years on Saturday thanks to an impressive round of jumping around Wetherby. Although the race took a very different look due to non-runners, this was still a Grade Two victory for the horse, and one in which he had to carry a penalty, which makes his performance even more impressive.
We had seen the horse win at this level last season, so the win wasn't a huge surprise, but with a penalty to carry on his back, things were made tougher for him. However, a solid round of jumping helped him control the race, and when it was needed towards the end, he showed good stamina to see off his rivals. The biggest challenger was Black Corton, but eventually Definitly Red held him off by two lengths to take the race.
We had two moments of drama in the race, the first was at the very first fence when Double Shuffle was a faller, leaving just three horses in the race. Then later in the race Black Corton almost lost jockey Bryony Frost, but she managed to hold on and get back into the race in what was a fantastic show from the jockey. She certainly earnt her riding fee and without her acrobatic hold, we would have been left with just two runners.
Next up for Definitly Red is likely to be the Many Clouds Chase, a race he won last season. However his long term target is something that isn't guaranteed. There is the option of running in the Gold Cup, which he is probably not quite good enough for, or the option of running in the Grand National, but after recent successes he would have to carry a huge weight in that race.
Runner up Black Corton will now be aimed at the Ladbroke Trophy at the end of this month. He is taking his first steps out of novice races and into open races, and due to that he may find things tough this season.
It wasn't the biggest and best field we have seen for the Charlie Hall Chase, but the race certainly provided us with drama and in the end, a very good winner. Races like this could be where Definitly Red earns his money this season, he looks to be just short of top class, but more than capable of winning at this kind of level on his day.