Enable Decision Expected in the Coming Days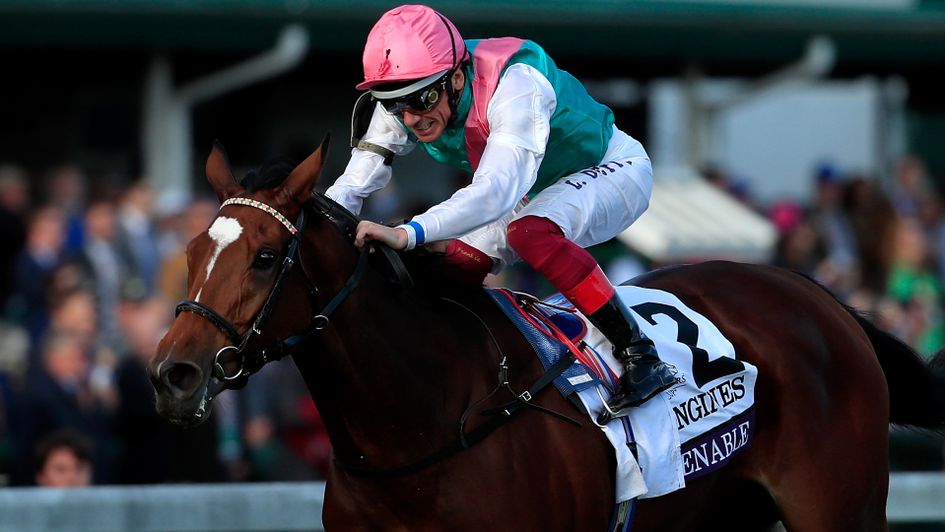 The Prix D'Arc de Triomphe was supposed to be the perfect ending to the racing career of Enable. A win in the race would have been a historic third for the super mare, making her the first horse to ever win three Arc titles. It would also likely have been the last time we saw her run before heading to the breeding barn. However, defeat on the day has cast doubt over this, and we are now being told we could see her again, with a decision expect to come in the next few days.
The Enable camp were visibly disappointed on Sunday afternoon after defeat. That was of course because she had been beaten into second place, but I also think it was because they had scripted the perfect ending to her career. Had she won that day, I believe she would have been retired on the spot in the winners enclosure. This would have given her the perfect send off, making history on one of the biggest stages in the world before saying bye to her adoring public.
It seems as though defeat has now changed that. There is talk of one more run this season, and a decision on that coming soon. She has two entries over the next few weeks, one back in the UK, where she said goodbye at York in August, and one in America at the Breeders Cup meeting, another huge stage to bow out on.
Of the two races, if the camp are simply looking to give her a race she can win and retire on the back of a victory then there is no doubt the UK race is better for her, but that comes a lot quicker in just under two weeks, while the race in the US would give her until November 2nd to recover from the Arc.
The UK race would be at Ascot on Champions Day, a day that those who run UK racing are trying their very best to promote and put it on par with meetings like the Arc and Breeders Cup meetings around the world. This hasn't taken off as expected just yet, but the presence of Enable would certainly add something to the day and get a few more people through the gates on race day.
This is certainly the easier target for her, she would more than likely face a UK field of horses she has beaten in the past.
The second and more likely race for her if she is to race again would be to follow her path from last season and head over to the USA for the Breeders Cup meeting. This would give her the chance to win the Breeders Cup Turf for the second year in a row.
However, there is no doubt that this would be a tougher race for Enable, and one that will likely put her up against Waldgeist, the horse who beat her in Paris on Sunday. This would be a great rematch for horse racing fans to watch, and something that would add a huge amount of interest to the entire Breeders Cup meeting, but is it the type of race she needs to end her career?
A career ending race, especially after defeat in the Arc, needs to be one she can win and have no problems with. The Breeders Cup Turf doesn't really give her that, instead it gives her a lot of travel to think about, a tough race to run in and a clash with the horse that has just beaten her, all of which are not ideal at all.
If she was mine she would be heading to Newmarket, but from the vibes we are hearing, this seems to be the least likely of three options she has in front of her.
Where ever Enable goes, she will go down a champion, despite defeat on Sunday and a promising breeding career awaits her.
While waiting on this decision, you can head over to our horse racing tips page to see what we fancy throughout the week, with four tips per day from a selected meeting.