Fantastic Four Head to Post for Thrilling Tingle Creek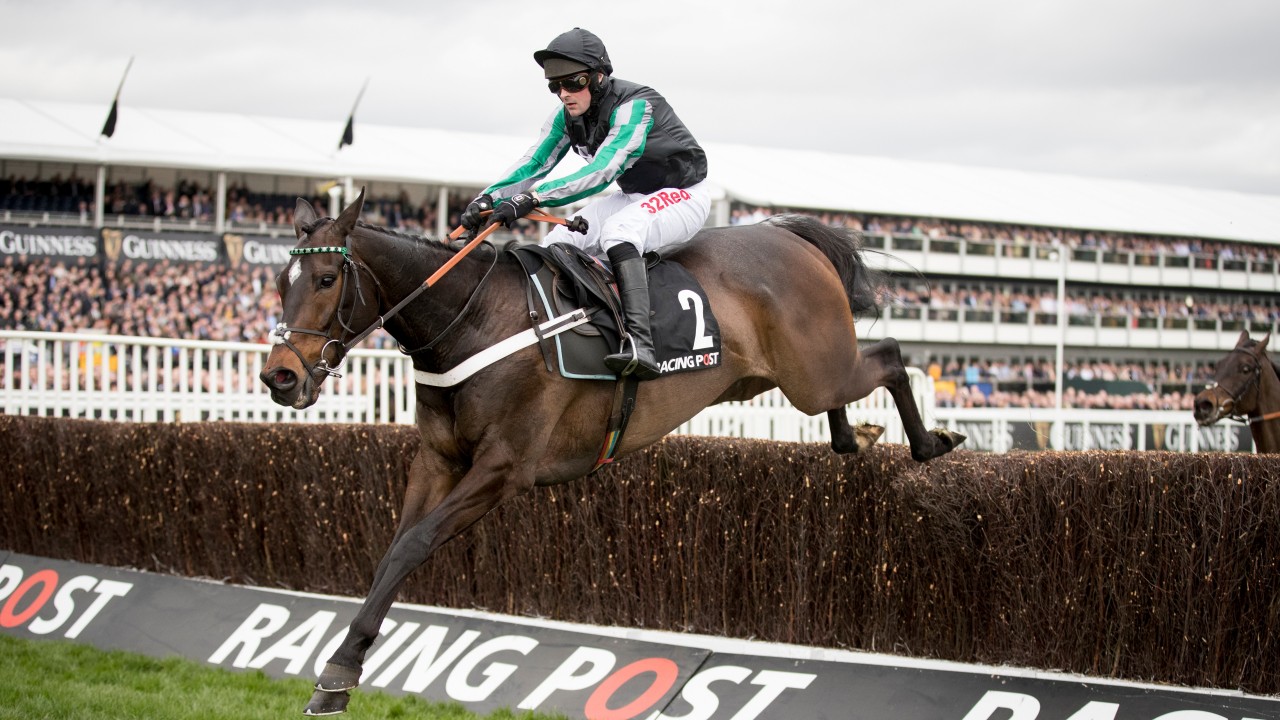 We may only have four runners in the Tingle Creek on Saturday, but what a four we have lining up for the first really big two mile chase of the season. All four have a case that can be made for them in this one, and while Altior is a strong odds on favourite, he faces really tough opposition here. It would not be a surprise to see any of these four win, and other than Altior, as the betting suggests, the other three all have a chance of upsetting the odds.
The race is of course dominated by the story that Altior is coming back, and he comes here on the back of three unbeaten seasons. Whether it is two miles, or a little further, nothing has been able to beat him over obstacles, and at eight year old now, he is right at the top of his game.
With just four runners going to post, here is a run through all of the contenders for the Tingle Creek.
Altior
The king of two mile chasing, but actually there is a case to be made for two miles not being his best trip. I think if the Ryanair was a more prestigous race, we would have already seen him step up in trip to two and a half miles, but because the next big race is the Gold Cup, and that is over three miles and two furlongs, we have never seen Altior go much further than the minimum.
The reason for so many people thinking he is better over further is because he often hits a flat spot in his races, where he struggles to go with the pace before staying on strongly again. This hasn't stopped him from winning so far, but it may do at some point and there is Sceau Royal in this race, who has the ability to cruise into a race at high speed and I could easily see him having Altior in trouble at some point.
There is no doubt that Altior is the best horse in this race, but over two miles around a tight track like this that requires pin point jumping is not ideal for him.
Sceau Royal
Sceau Royal is the young horse that could rise to the top and take Altior's crown for me, and I think this race on Saturday is tailor made for him. He jumps brilliantly and has a very impressive cruising speed that is going to put him into the race on the bridle. He could be the one to get Altior in trouble and off the bridle earlier than he would like, and then it is going to be all about whether Altior can peg back this speedster.
Sceau Royal missed the second part of last season through injury, so he missed out on the big races but he showed he was in fine form at Cheltenham last month. He won the Shloer Chase in impressive fashion, and with that under his belt he is likely to come here with a slight fitness advantage over Altior too.
I Like Sceau Royal a lot, and he could be the one to de-throne Altior this season.
Un De Sceaux
A previous winner of this race back in 2016 and although now in the veteran stage of his career, he still has an unbelievable amount of talent. He comes here without a run, and that may be an issue now that he is so old, but has shown that he can run well fresh before.
Any rain that comes would certainly work in his favour, he loves the ground to be soft or even heavy, bringing his stamina in to play. He doesn't have the same speed as a horse like Sceau Royal, and needs something to blunt that for things to go in his favour.
He looks sure to run well, but for a ten year old this is a huge ask.
Saint Calvados
At just five this is the youngest horse in the race, but this front runner has a huge heart. He won three races by wide margins last season before fading and finishing fourth in the Arkle to end his season. He went over to Ireland for his first run this season and won a Grade Three, a race in which Footpad fell when beaten.
He will try and make all here, and the pace he puts into the race will certainly help Altior, meaning this won't be run at a slow crawl bringing speed into it. He doesn't quite look good enough to me, but is a live contender for the race.
Tingle Creek Verdict
The horse I am siding with here is Sceau Royal, in a race that looks as though it will suit him down to the ground. He has the advantage of a run under his belt, and should come here 100% ready to go. He cruises into races better than Altior, has a higher travelling speed, looks a slicker jumper and we know he won't fall into a flat spot.
If there is one horse in the race that can get Altior in trouble while remaining on the bridle it is Sceau Royal, and I am taking him to win the big one on Saturday. Altior will stay on and he looks booked for second, with Un De Sceaux now a ten year old and Saint Calvados probably just short of what is needed to win this.