Lalor Cut for Arkle after Impressive Chasing Debut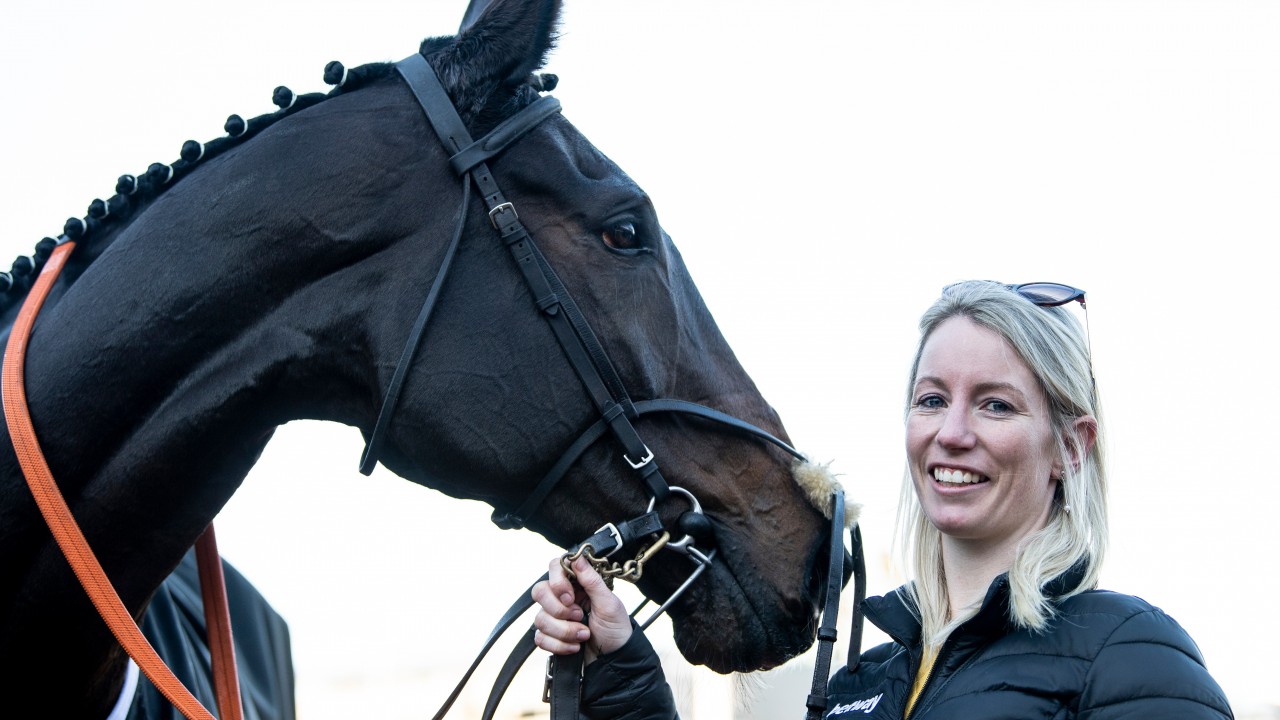 There are moments in racing that bring out huge emotion from fans of the sport, and on Sunday at Cheltenham it is fair to say we witnessed another. At the start of the year in January, trainer Richard Woollacott was found dead in his yard after taking his own life due to a long battle with mental illness. Richard was a very well liked individual, with many in the game having fond memories of their time with him. However, it highlighted the fact that when people are behind closed doors, you really have no idea what troubles they are facing.
Since Richard's death, his widow Kayley has taken over the training ranks and is reaping the rewards of the hard work that her late husband put in. Prior to his death, he told Kayley that Lalor was the best horse they have ever had, and he would be the one to put them on the map. She has said previously how excited he was about the horse, and the joy this horse brought to him at an early age.
In April, three months after Richard's death, Kayley trained Lalor to Grade One success at Aintree, showing us not only that the horse had incredible talent, but also that Richard was right, and this was one serious animal. Despite that victory over the smaller obstacles, his future was always going to be over fences, this is where Richard thought he would excel and he certainly did that over the weekend at Cheltenham.
On chasing debut, facing a very strong field including horses who had already won over fences, Lalor romped to victory by an impressive seven lengths. This was a serious performance from a very serious animal, causing emotional scenes at the home of jump racing, and leaving Kayley bursting with tears of joy and pride. It is stories like this that sets racing apart from many other sports, allowing us to enjoy the thrill of sport and the warmth of genuine emotion at the same time. This horse is sure to have a lot of followers and fans, and you can expect to see him gracing all the big novice races this season, he certainly deserves to be in that company.
Away from the story and focusing on the actual performance itself, this was an incredibly slick round of jumping from Lalor, who looked a natural over the bigger obstacles. He also travelled beautifully into the race, they went a strong pace and he never once looked in trouble befor taking it up and powering away from his rivals up the Cheltenham hill. The field behind him didn't have any excuses, he went up against previous winners here and brushed them aside with ease. This wasn't just a run of the mill novice chase during midweek at a small track, this was a top quality race with some impressive form on the table that was all swept aside by Lalor.
The bookmakers have dramatically cut Lalor into single figures for the Arkle on the back of his performance, and I am sure many people will be following him and where this incredible, heart-warming story takes us next.