Laurens Fancied to Turn Around Lockinge Form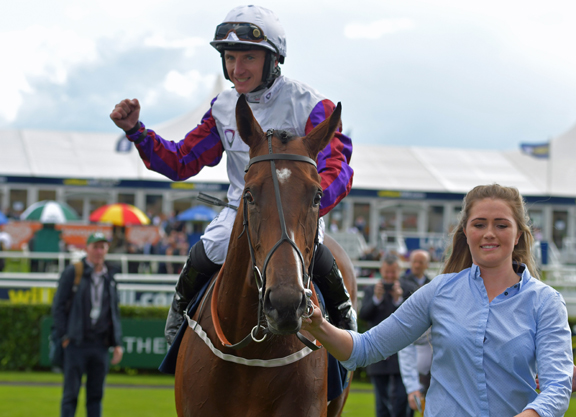 There are few horses in training that have the following that Laurens does. The star filly from the Karl Burke yard has had a fantastic career so far and is now back in training as a four year old to do it all over again. She will eventually retire and move to the breeding barn, but before that happens I think she has plenty of winning left in her, and I fancy she could take all the beating on the biggest stage of them all at Royal Ascot.
We have seen her once already this season when she finished second in the Lockinge Stakes behind Mustashry. He is currently the favourite here, although there is little to choose between the front four or five in the betting, things are very tight.
Trainer of Laurens, Karl Burke, said both before and after the Lockinge that Laurens will come on for the run and be a better horse next time out. With that in mind, her second in the Lockinge was probably the perfect start for her, and although she has to confirm form with a few rivals here, and then reverse it with Mustashry, there is certainly hope she can do that.
It wouldn't be the biggest surprise to see Le Brivido also get the better of Mustashry after catching the eye behind both that horse and Laurens at Newbury. He managed fifth on that occasion, but tried to come from well back and didn't get the clearest of runs.
However, Laurens is the one for me. She is going to improve here and was very close to being at her best last time out, so the signs for another strong season are very promising. This is the first race on what looks like being a fantastic week of racing and one of the most liked horses in the country could be the one to get us off to a great start.