Pinatubo Dazzles in Ireland and Sets the Two Year Old Standard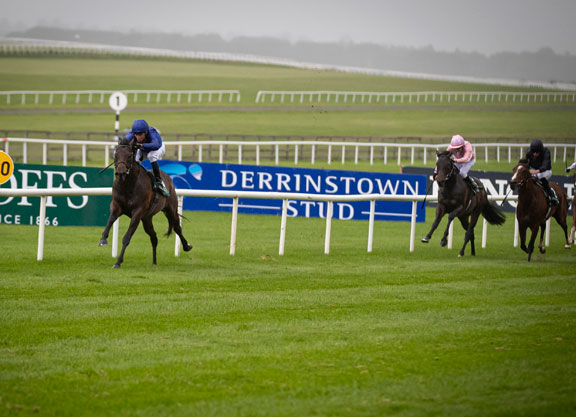 We may have seen something very special in Ireland on Sunday. Pinatubo, trained by Charlie Appleby, was sent over from the UK to run in the National Stakes, taking on the best that Ireland has to offer. Before the race, he had plenty up against him, with previous top class winners in opposition. However, he turned it into a rout, this was simply sensational from Pinatubo, who is now a very short price to land the 2000 Guineas next season. This was the second dazzling performance of the weekend after Logician impressed in the St Leger.
The official ratings will come in due course, but for now we do have the Racing Post ratings to look at. He has been given a rating of 128 for his win from the Racing Post, which is higher than anything that Frankel posted as a two year old, and also the best performance by a juvenile in Ireland ever.
Arazi and Celtic Swing are the only horses to ever receive a higher Racing Post rating than Pinatubo for an individual race, showing the kind of company we are discussing here. The rating, and the manner of the victory makes Pinatubo almost a certainty to win the prize for being champion two year old this season.
So far, we have seen Pinatubo five times this season, and he has won every race so far. While it would be no surprise to see him put away for the season, there is talk that he will go to Newmarket next month. That would be in the Group One Dewhurst Stakes, a race known for being one of the best two year old races of the season, and a huge pointer to the Guineas next May.
A good field will almost certainly assemble there, but if Pinatubo turns up and he is anywhere near like the form we saw in Ireland on Sunday then he will be almost impossible to beat.
We could be seeing the start of a very special career here, and one that we should savour. Whenever a horse comes along and puts up a big performance, people instantly think and compare them to Frankel. That was done yesterday, and will do in the future no doubt, but this could be the one that does get up to that kind of standard, and there isn't a more exciting horse in training right now than Pinatubo.