Ruby Walsh Lands Irish Gold Cup and Announced Immediate Retirement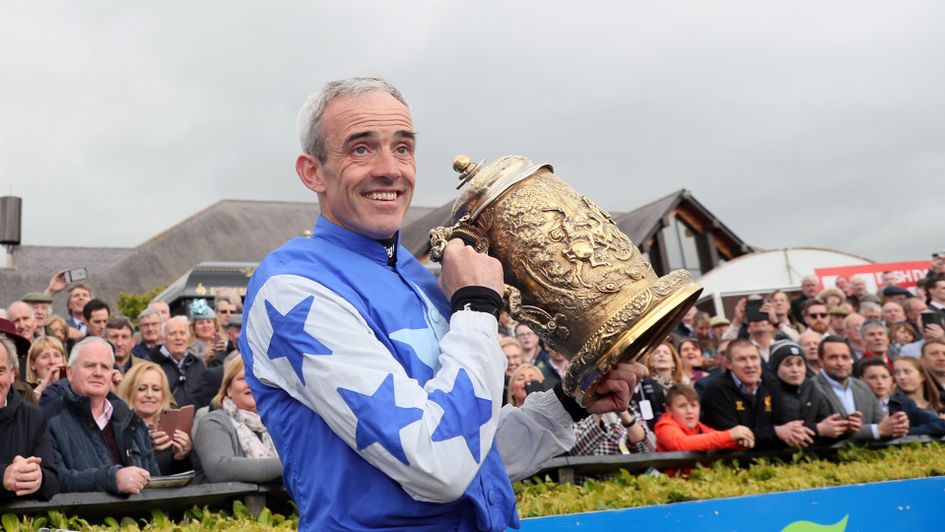 There is a good case to be made for Ruby Walsh being the greatest jumps jockey we have ever seen, and I'm firmly in that camp. Therefore, it was an incredibly sad day for us all when he announced that he would be retiring with immediate effect on Wednesday evening at Punchestown. Speculation had been mounting that this would be his last season, but the news was a big shock, both in the manner of the announcement and the timing of it.
Walsh jumped off Kemboy after landing the Irish Gold Cup for his boss Willie Mullins and asked Mullins if he could get someone else to take his ride later in the day, before announcing that the ride on Kemboy would be his last. It was very fitting that the Irishman went out riding the winner of the feature race at the biggest horse racing festival in his homeland, and in typical Ruby Walsh style he gave Kemboy a cracking ride.
Ruby has spent his career split between the British and Irish racing scene, having strong links with Willie Mullins and Paul Nicholls for the majority of his career. Alongside that, he also formed a great riding partnership with his dad, Ted Walsh, who trains in Ireland.
If you want to know what sets Ruby apart from the rest of them then that is simple, he is a great horseman and a fantastic race reader. There is no one better than him at looking after a horse, and ensuring the horse has the best possible run in the race. He also timed things to perfection, you would often see him sat quietly at the back before creeping into the race and delivering his horse late. He was quiet, stealthy and poetry in motion on the many occasions when he got this right.
Injuries have certainly taken their toll on him though, and we saw less and less of him this season because of that. However, when he was riding, he was still able to perform at the top of his game, which is where he always delivered.
Whether it be Cheltenham in Britain or Punchestown in Ireland, if you wanted someone on your horse at a big festival, Ruby was your man. He will forever be remembered as one of the greats of the game, and a man who earnt the respect of everyone inside of racing.
I'm sure he will take time out to reflect and see his family now his racing career is over as a jockey but I hope we get to see him stay in the sport. He is already an ambassador for RacingTV, and there is no doubt he would make a perfect TV pundit for the sport. He can read a race better than anyone else I know, and has the experience of riding on the biggest stage. Those two together make him a perfect fit for TV, and hopefully he remains in the public eye so we can continue to hear from him.