Wetherby Winner Thosedaysaregone Worth Following at Ascot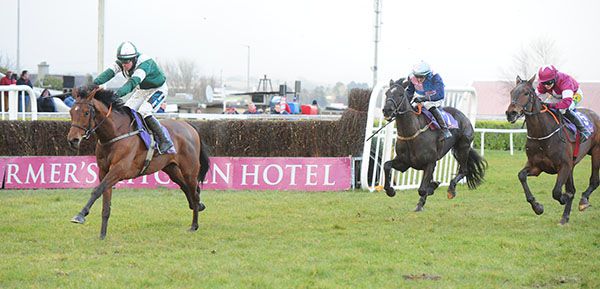 Charles Byrnes is known as a very shrewd trainer and many people latched onto that last weekend when he sent three horses across the Irish Sea to Wetherby, including Thosedaysaregone. The other two ran well, but it was this horse that caught the eye massively, not only because he won, but in the manner of which he won. Just seven days later, Byrnes sends him out in the UK again, this time at Ascot where he has to contend with a 9lb rise in the weights and he is also in a far better race too. However, despite that against him, he looks to be one to keep on the right side of and follow at Ascot, as this horse could still be well ahead of his handicap mark.
The winning distance at Wetherby last weekend was four and a half lengths, but there is no doubt that it could have been a lot more. Not only that, but he travelled into the race beautifully, and won with a lot more in hand than the margin suggests. The 9lb rise hits him hard, but there is every chance that there is even more to come from this horse, and he could still be well in even off his new mark.
Of the three Byrnes runners at Wetherby last weekend, this was the one that was well backed, and he was backed as though defeat was out of the question. That is exactly the way he won too, and don't be surprised to see the money come for him again as punters look to make it a profitable weekend twice in a row by backing this horse again.
Of those in opposition on the day, Ballymoy has shown he is more than capble of running well here, although he has a huge weight to carry for such a young horse. That puts me off him in a race like this, although it is clear that he has a huge amount of talent and will more than likely end up at the Cheltenham Festival in graded company. Seddon was hugely impressive on his hurdling debut and although he has been slightly disappointing since then, this race brings him down to clamer waters and he has a chance to go well.
However, the field may have to settle for honours behind Thosedaysaregone, who looked a lovely prospect and very well handicapped when winning at Wetherby last weekend.