Almond Eye and Enable Could Meet at York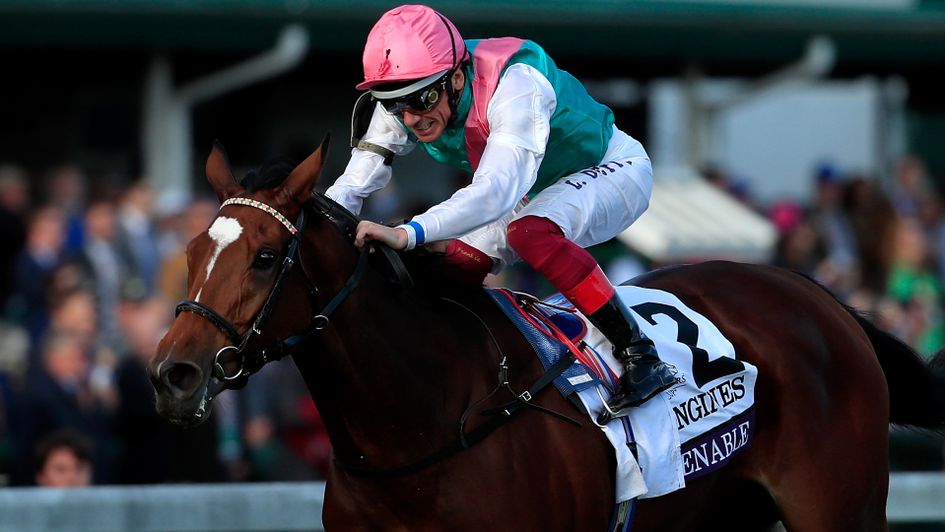 Enable and Almond Eye are the two fillies that everyone is talking about and there is a chance that they could meet at York in August, although nothing has been fully confirmed yet. Both horses have the Arc at Longchamp on their agenda at the end of the season, but Almond Eye could be coming to the UK before then to run at York at the Ebor meeting. Enable is also planning to run there, and both horses have the option of running in the Yorkshire Oaks or the Juddmonte International, and it would be fascinating for them to meet.
Plans will be decided for Almond Eye after she has ran in Dubai on Saturday evening. The end of season target for her is the Arc, but it is what happens in between that will interest UK based racing fans. When it comes to York, she could go in either the Juddmonte or the Yorkshire Oaks, while it is likely that Enable will run in the former.
Although the Yorkshire Oaks is over her preferred trip of 1m4f, the Juddmonte is sponsored by her owners, and that is where they are leaning towards right now, although of course things could change.
The flat season is on the horizon, and plans are being made for some of the biggest names in the world which is great to see. Enable is coming back for what is likely to be her final season in training before she heads off to the breeding barn, and she may have the toughest test of her career at the back end when Almond Eye travels over to Europe from Japan to take her on.