Anibale Fly to Reign Supreme in Aintree Grand National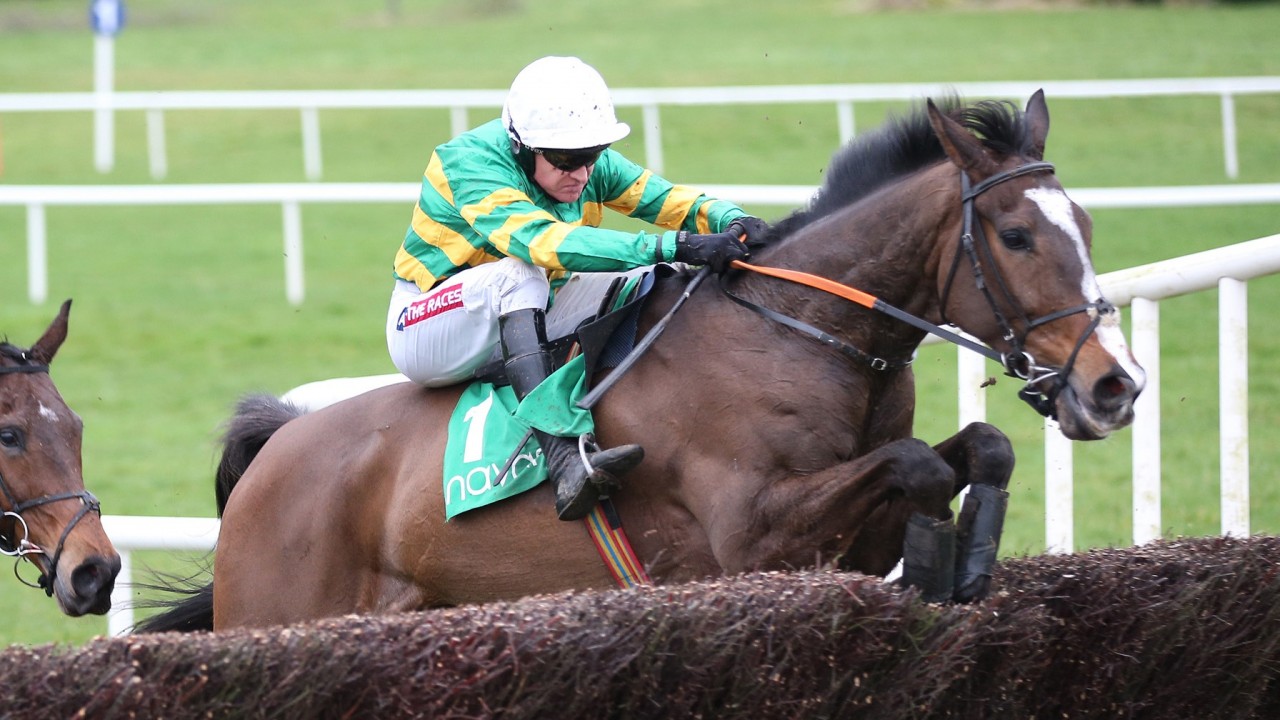 The biggest race of them all, the Aintree Grand National, takes place on Saturday afternoon. The race is scheduled to take place at 5:15pm, with 40 runners going to post. We know the 40 runners, and we have reserves in place should any of the horses be taken out before the race, allowing the reserves to step in and take their chance. Now all we have to do is work out which horse is going to win it.
Tiger Roll
The biggest story of all is of course going to be Tiger Roll, but he is very short in the betting. He deserves a ton of respect, and he gets that from me, but I cannot bring myself round to backing a horse that is as short as 7/2 or 4/1 to win this race, I'd want that price for some of them to just get round, never mind win.
He will of course make history if he wins the race, being the first horse since Red Rum to record back to back victories in the National, and he would also be the shortest priced winner in living memory, assuming his price holds up and he goes off at around the price he is now. I expect him to do that, when we get to Saturday he is going to be incredibly popular with the 'once a year' punters, who will remember him winning from last year and will jump on him to do so again. His name will be in the media all day in the build up to the race, people will know the story and what he stands to do, and they will want to be a part of that.
There is a solid case to be made for him being in even better form than he was last season, and his 18 length demolition job at Cheltenham, as well as his Grade Two win on the bridle in his race before that both certainly point to it. However, when you weigh everything up, and you consider his price, I just can't bring myself round to backing him. ]
Anibale Fly
Instead I am going to go for a horse that will probably be sent off the third or fourth favourite on Saturday, and one that offers far better value. That is Anibale Fly, who I thought ran a cracker at Cheltenham in the Gold Cup, and everything about his campaign so far this season points to him running a huge race here.
Firstly, lets look at what Anibale Fly did last season. He came 4th in the race last season, and on strict form lines he has it all to do to turn that around with Tiger Roll. However, that was his 6th race of the season, and all of those races with the exception of one were tough on him. I think he was a little over the top by the time he got to Aintree last year, and his preparation this season would suggest that the yard thought the same.
He went into the race last year on the back of a solid 3rd in the Gold Cup, whereas this year he comes into the race on the back of an outstanding 2nd, in what was a far deeper race in my opinion. There is no doubt in my mind that he ran a far better race at Cheltenham this season than what he did last season, despite only officially finishing one place higher.
If you add another furlong to the Gold Cup distance this season then Anibale Fly would have won it. Add another two furlongs and he wins it at a canter, such was the manner in which he stayed on up the hill. I think he has shown us this season that right up at the top level of this sport, the distance in the Gold Cup is actually the minimum he needs. He isn't a horse that needs an out and out slog, and hopefully the rain eases so we don't get that, but he does need further than 3m2f, and that is what he is going to get here.
Now let's go onto the real key point for me. The Grand National will be Anibale Fly's 4th run of the season, and of the three runs he has had so far, two of them have been nothing more that racecourse gallops over inadequate distances. As I said above, this horse needs further than 3m2f at the top level, his run in the Gold Cup was the first time over three miles for him this season, his other two runs have been over shorter.
He had a chance in those races, and he ran respectably but in my opinion those first two races were both stepping stones onto the big targets in the spring, the Gold Cup and then this race. Last year the horse arrived at Aintree over the top and on his last legs, this time around he arrives on the back of a fantastic run and as a fresh horse. I think this is going to be a real difference maker this time around, and that is why he is my pick to upset Tiger Roll and win the 2019 Grand National.
Vintage Clouds
Of the rest of the runners, I am hoping to see Vintage Clouds run a big race for the North and trainer Sue Smith. He was brilliant when second at the Cheltenham Festival, behind Lake View Lad who will take him on again in this one, and it wouldn't surprise me if he wasn't fully ready for that race. The Smith's know how to win a National, and regardless of his chances at Cheltenham, they will have ensured that everything in his preparation was about getting him 100% perfect for this day.
Ramses De Teillee
The youngest horse in the race is Ramses De Teillee and if his career goes how I expect it to, I think we can get used to seeing him in Grand National's, don't be surprised to see him in the next three or four. Despite his age and lack of experience compared to the others in this race, he could well run a big race here and he has done nothing wrong at all this season.
His form in the Welsh National when second behind Elegant Escape is very impressive, and he certainly wasn't slowing down that day, this trip will be within his reach without a doubt. He was also second in the Grand National Trial at Haydock in February, and again, he certainly wasn't stopping at the line. He should stay all day, should handle the ground and everything looks set for this youngster to give a good account on Saturday.
Grand National Recommended Bets
If you are looking for one at a bigger price to outrun his odds and potentially cause an upset then Ramses De Teillee is the one for me. However, I'm going with Anibale Fly as the most likely winner, I think he's going to turn up just right for this and looks to be in the form of his life based on his win at Cheltenham.
Anibale Fly to win
Ramses De Teillee each way