Tiger Roll Makes History With Grand National Win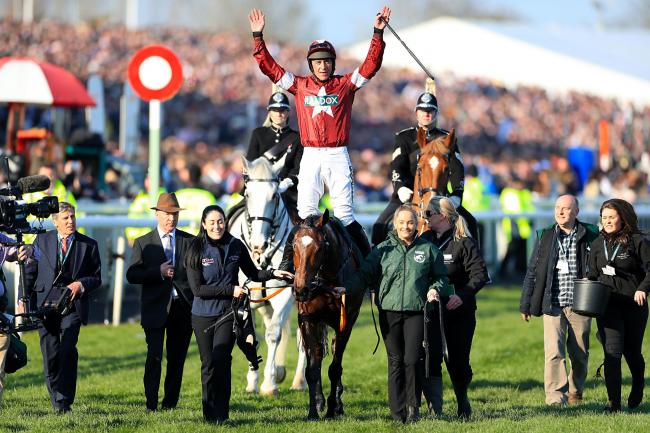 We all witnessed history on Saturday afternoon in the Grand National. Tiger Roll won back to back National's, becoming the first horse to do so since Red Rum back in the 70's. He was the talking horse in the build up, and just like we have seen him do in the past, he stood up tall when it was required on the biggest stage of them all, and won in even better fashion than what he did last year.
The little nine year old probably shouldn't be capable of running in races like this, never mind going out and winning them not once, but twice. He is bred to run on the flat, was deemed not good enough to do that and eventually after a successful start over hurdles he found his way to the Gordon Elliott yard, where he has never looked back since.
This wasn't just back to back National wins either. On both occasions he has won the Cross Country Chase at the Cheltenham Festival before going onto win at Aintree, meaning he has completed a unique double-double of Cheltenham/Aintree victories.
Many owners and trainers dream of a horse being good enough to win twice at the Cheltenham Festival, or indeed at the Aintree Festival, but this horse has done so much more now for Gordon Elliott and Michael O'Leary.
At just nine, there is no reason why he couldn't come back and run in the National again, although straight after the race, owner Michael O'Leary was quick to suggest that the horse wouldn't be doing that. He said that we would more than likely not see him back trying to win a third race, and instead he would be aimed at the Cheltenham Festival only in 2020, with the plan being to go back and win a third consecutive Cross Country Chase before retiring at the top.
Personally, I'd be doing things the opposite way around, I'd be swerving Cheltenham to make sure the horse is 100% ready for a third National bid, something that really would put him up there with the very best we have ever seen. It is very early to be talking about plans for next Spring though, who knows what will happen between now and then.
One thing is for sure though, this little, genuine horse has already made a huge name for himself, and one that will forever be associated with the Grand National, regardless of whether he is back next season or not.