Anthony Van Dyck Swoops to Land Thrilling Derby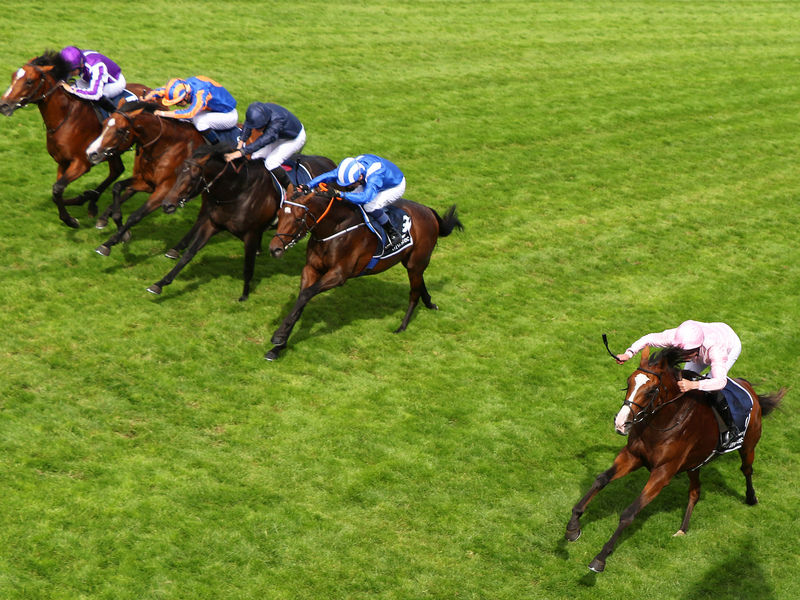 Anthony Van Dyck landed what was a thrilling Epsom Derby on Saturday, providing us with one of the best finishes to the race we have seen in recent years. The official winning distance was half a length but that does not tell the whole story of the race. Five horses were separated by just three quarters of a length as the four behind him all finished the race pretty much together. Remarkably four out of those five battling it out at the finish were from the Aidan O'Brien yard, and out of his seven runners he managed to have the winner, 3rd, 4th, 5th & 6th.
This horse was probably the forgotten horse of the O'Brien contingent, despite winning a trial. He took the Lingfield trial, which although it is not always the strongest it is often a crucial one as the track has a very similar feel to Epsom, giving those who run in it vital experience on a similar course. At the time it looked to be one of the weaker trials, and Anthony Van Dyck only just won, he didn't really do it with ease, which is why there was a question mark hanging over him.
However, those were clearly wrong, and the form of that race has taken a boost here.
If you are looking for something to take out of the race for the future then there are a few to look at. I think both Japan and Broome showed very good staying ability to come late and get involved, either one or both of those look set to go up in trip to 1m6f for the St Leger at Doncaster, the final classic of the season in September.
I also think Sir Dragonet has ran an exceptional race to get so close from his bad draw, and with a better draw so he could challenge nearer to the rail in the home straight I think he would have been the one to come out on top. I would happily back him to reverse the form with these somewhere else, and he is now likely to go to the Irish Derby or Royal Ascot, I assume the former is the most likely option for him.
Don't let that take anything away from the winner though, who did this very well. He dove for the inside and got a great position before delivering a winning run and looks as though he is capable of winning further group 1 races this season at around the same distance.