Back Round The Island to Repeat Last Year's Success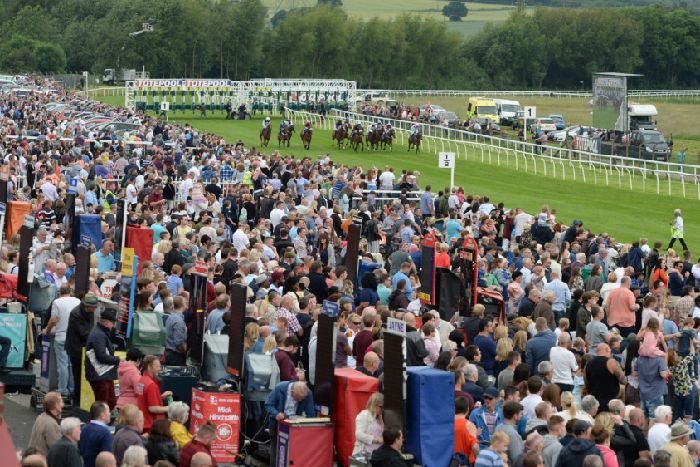 When looking at the daily racing, you will often see horses targeted at the same races each season, even if they are just small handicaps. This is usually because the race is on a track that the horse likes, or one close to where they are trained, but it is always worth a second look when you are trying to find an angle into the race. Round The Island heads to Pontefract on Thursday afternoon to run in the final race on the card, a six furlong apprentice riders race, one that he won last season and one that he appears to have a great chance of winning again.
The race last season was actually the last time that Round The Island won, so he's gone 12 months without a win, which isn't usually a very good sign. However, there is certainly hope that this horse can turn things around, and based on him winning this race last season off a much higher mark, it would be very dangerous to rule him out here.
After struggling for a good part off the season, Round The Island was given a two month break during the summer. He returned to run at Carlisle last week and that was his best run of the season so far. With this being the race he won last season, you would have to think that the plan was to go up to Carlisle and put the finishing touches to his fitness, leaving him absolutely perfect for this race today, which is the main aim.
If that was the case, which I do believe it to be, then there is no doubt that this horse has the ability to go very close here. Officially he runs from 2lb out of the handicap in this one, although when you look at the marks he has been on in the past then that is not much of a worry. He is officially rated 56, but with 2lb extra on his back due to the handicap he is technically running off 58.
He won this race last season off 67, which is a lot higher and he also won at Pontefract off 61 and 58 last season, so he is more than capable of running off this mark. He also loves the course, which is clear to see, so if there is one place where he does begin his revival, expect it to be here.
Although it is only a class 5 apprentice race, don't let that make you think that this race isn't one that people target with certain horses. I believe this to be the case with Round The Island, and the trip up to Carlisle last week was all part of the plan to get him 100% ready for this race.
He is an incredibly well handicapped horse based on what he did in this race last season, and with three course wins to his name last season, this is a place he loves.
I'm backing Round The Island to bounce back and take the final race on the card at Pontefract on Thursday afternoon.
For further tips from the meeting in West Yorkshire on Thursday, be sure to head over to our horse racing tips page.