Hammer Gun Can Back Up Unlucky Defeat Last Week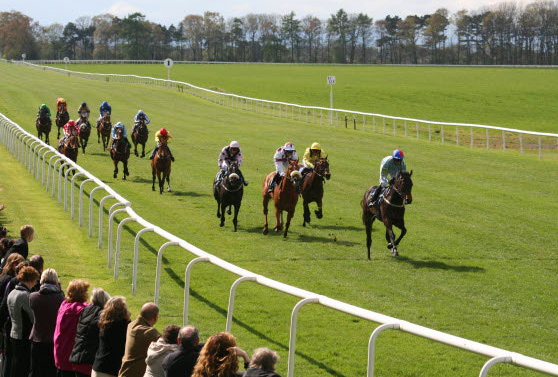 It is probably a good idea not to take charity race form too literally, but if there is one charity race you can give a little respect to then it is the Leger Legends race at Doncaster. That was last week, and one horse who shined in that race, albeit eventually finishing second, was Hammer Gun.
He was backed from as big as 20/1 all the way down to favourite, so clearly a lot was expected of him on the day. He travelled with real class, being held up at the rear of the field by former jumps jockey Noel Fehily. He came with a late run and looked as though he was going to get there although he could only finish second in the end.
It was a very promising run, and although like I have already said, we shouldn't be taking that form too seriously, it confirms that he is ready to win in more ways than one. The first is how he ran, which was with good promise and the horse that beat him had genuine claims to win the race too, so it wasn't a shock result.
The second is how well he was backed, people connected with this horse were clearly expecting a very big run from him. He ran off a mark of 69 last week, and can run off the same mark again here, despite being handed a 3lb rise in the weights for that run, which is another positive.
As for the race he is in at Pontefract, this is a very average contest for the grade, and one that Hammer Gun can win. He also has the assistance of top northern jockey Franny Norton on his back, someone who has great experience around the northern circuit including at Pontefract.
This horse needs holding up, which is not the easiest way to ride Pontefract, although Norton is more than capable of doing it and threading a passage through the field to come up the hill with a challenge.
After last week's promising run, albeit in a charity race, Hammer Gun was on the radar as being a horse who's turn looked as though it was just around the corner. This isn't the most competitive of races for him here, and appears to give him a perfect chance to get his head back in front.
He was well backed ahead of his run last week, so that was clearly something that was expected, and not a fluke. A reproduction of it would certainly see him go close to winning the 2:40pm at Pontefract on Thursday afternoon.
For further betting tips from the meeting at Pontefract, be sure to head over to our horse racing tips page!