Three Winners From Last Year all Return to Pontefract Looking to Win Again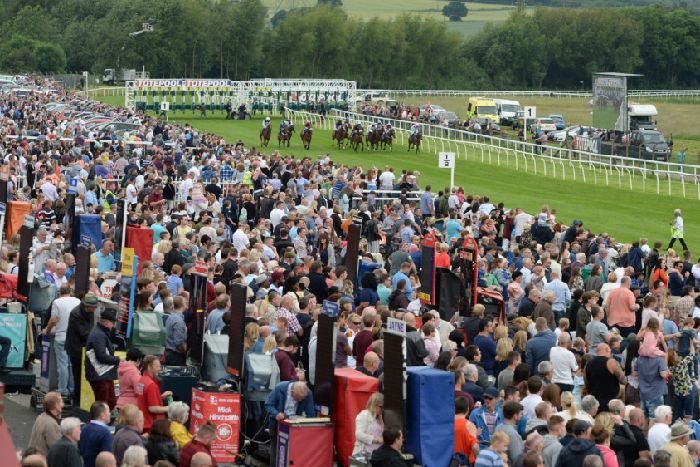 We have a pretty unique situation at Pontefract this afternoon which involves horses who won last year and they are back today to try and win the same race again. We have seven races on the card and due to age restrictions and one being a maiden, this can only happen in three of the seven races, and it happens in every single one of them. This is both a little bizarre and very interesting at the same time, and best of all, the three of them all appear to have strong chances of going close.
The first horse to look at comes in the feature race and that is Clon Coulis. This horse won well last year, and comes back looking to defend her crown. She did it very nicely last year but that race probably wasn't as strong as the renewal this year, although it is fair to suggest that the horse is a better animal this time around.
When winning last season she was rated 95, while now she comes into the race on a rating of 103. Since winning last season she went on to win a listed race at Ascot, she's won a conditions race at Chelmsford and most recently of all she was second by a nose at Royal Ascot in the Royal Hunt Cup. That race shows that her rating of 103 is exactly where she is right now, and if she runs to that again, I see her taking this race for the second consecutive year.
The second horse to look at is the least fancied out of the three of them, but is still interesting nonetheless and a very big price. This is Ower Fly in the feature sprint, who comes here on a lower mark than when winning last season. He won by three lengths in good style last year, and would be interesting coming back off the same mark, but he is actually 5lb lower than when winning last year, so is even more interesting.
He hasn't shown too much on his last few starts but comes here on the back of a wind op, which has kept him off the course since April. This could really be the difference with him, and whether it is today or another day, if the wind op works then he is certainly handicapped to win a race of this nature. There is every chance that the Ruth Carr team have been holding him back for this race, to try and win it again if he has shown signs that the wind op has worked well, and he is certainly an interesting runner at a big price in the sprint.
We have to wait until the last race on the card for the final one of three previous winners, and this is Quoteline Direct. This horse won this apprentice riders race off 1lb higher last season and this season we have certainly seen enough from him to suggest he is capable of winning again off his current mark.
He began his season running on strongly over distances that were a little too short for him, and has had excused when back up in trip for his last two runs. The first of those came on bad ground at Haydock, which he doesn't want and the second of those was at Pontefract in a similar race last week. He was coming with a run when completely stopped in that race, and looked as though he could get involved. He will be unlucky for that to happen to him again, and with a better passage through he has every chance of getting closer to the main contenders.
In what is a unique situation, those are three horses all coming back to the same race which they won last season on the same card in what should be a fantastic day of action at Pontefract.