Bryony Frost and Frodon Write the Headlines on Day Three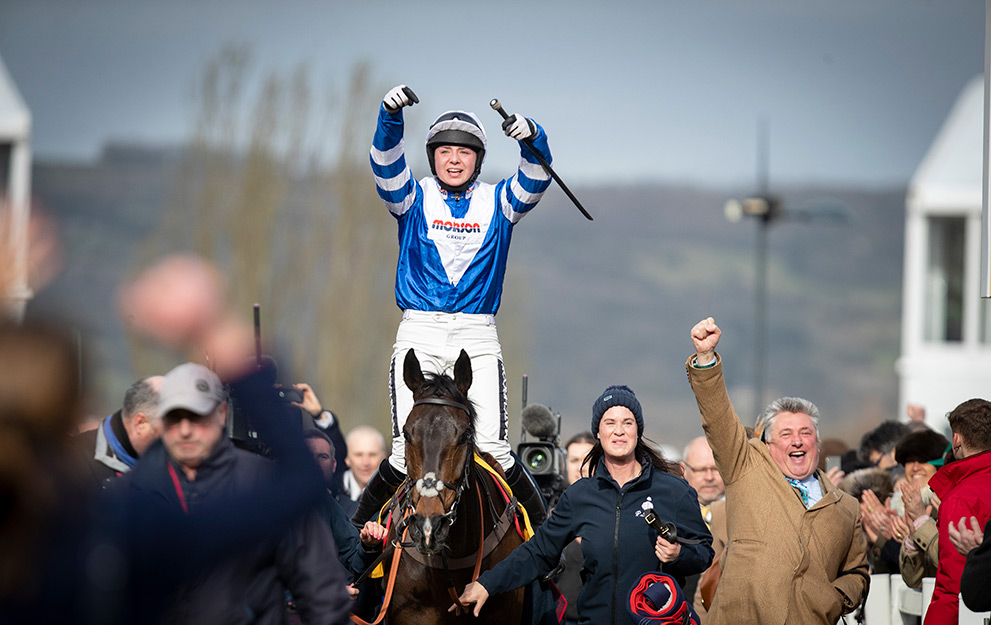 Bryony Frost and Frodon are a match made in heaven, with equal amounts of love for each other. They have stolen the show at Cheltenham so far, after showing just how good they are together on the biggest stage of them all. They won the Ryanair Chase together, showing a huge amount of character, guts and determination to come through, and even when headed they found a way to battle back and win.
Frodon has come of age this season, and he has transformed into a horse that can ply his trade at the very top of the game. He has propelled Bryony Frost to that level too, and she has been nothing but brilliant on him in every race they have ran together this season.
We have many top horses in the game, and many top jockeys, but few partnerships out there that are commanding the attention that these two are right now. After the race we saw just what it means to Bryony to ride this horse when he runs, and it is their special bond that carried him home.
We saw a number of stories on day three, and we have seen a few during the week so far but this is by far and away the biggest and best story of the festival so far. Bryony Frost has turned into a great ambassador for the game, and she is showing off the best side of horse racing to a completely new audience, and they are loving it.