Henderson Issues Positive Update on Santini Ahead of RSA Bid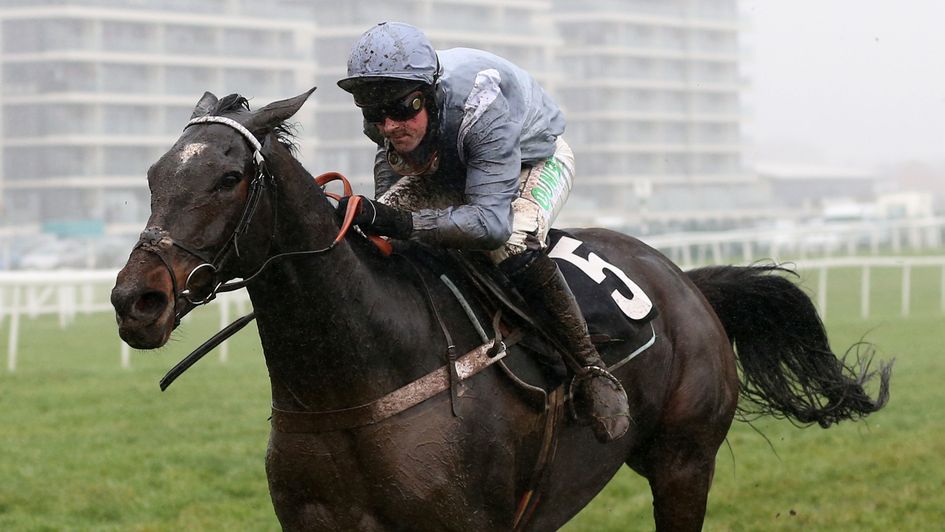 Santini was the subject of a lot of social media talk and a drift on the exchanges on Monday, as doubts surfaced around his participation at Cheltenham next week. To put the rumours to bed, trainer Nicky Henderson updated us about the horse, explaining what happened to him over the weekend.
The horse went to Newbury on Sunday along with other Henderson horses for a racecourse gallop. During that gallop he lost a shoe, and as a precautionary measure his trainer put a poultice over his foot. This prevents infection, and is taken off a day later, but that was seen by many and sparked rumours that the horse was injured and would miss Cheltenham.
The horse jumped 10 fences around Newbury, along with two other big festival hopes from the yard, Might Bite and On The Blind Side. Other than the shoe coming off, things are said to have gone very well and Henderson was reportedly pleased with all three of them on the day.
With just a week to go until the festival, many trainers are putting the finishing touches together for their Cheltenham hopes and we often get rumours surfacing like this one. There appears to be nothing in the story though, ands those who have backed Santini can breath a sigh of relief as it looks as though he will make the festival as scheduled and line up in the RSA Chase.