Stradivarius to Land Second £1 Million Bonus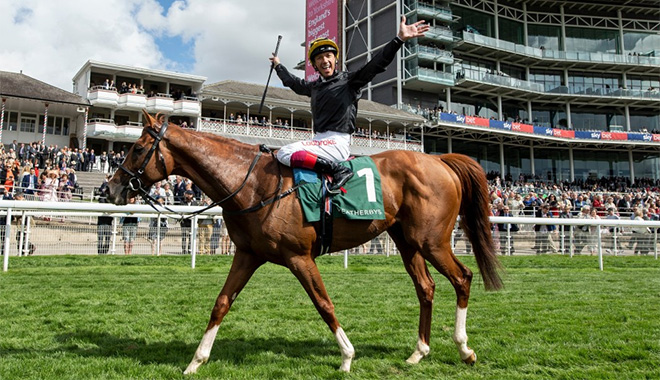 Stradivarius heads to York where it all began this season, with the Lonsdale Cup and four rivals standing in his way. He won the bonus last season, winning four races that started and ended at York and a win here would see him do it again, following exactly the same path. Should he win today then we would be talking about a horse who has won four of the biggest and best staying contests in the entire calendar, but not only done it once, he will actually have done it twice, so it is probably time for us to start talking him up as being one of the best stayers we have ever seen.
His wins this season have not been as visually impressive as last season, and of the three races he has won so far, his biggest winning margin has been just one length. However, despite that, I and many others believe he is a better horse this season as he is facing better rivals. His most recent two races have seen him beat Dee Ex Bee, who has emerged as a really talented stayer, beating him by one length in the Ascot Gold Cup and a neck in the Goodwood Cup. That winning margin of a neck at Goodwood can be upgraded though, as Frankie Dettori eased down a little too early and just got home, I am sure he won't make that mistake again here.
In both races, although Dee Ex Bee has managed to get relatively close, he hasn't really truly threatened this horse, and I don't believe he will again. While I do fancy Dee Ex Bee to beat the rest, when he gets up close to Stradivarius, the Gosden trained star just seems to keep finding a little more, enough to keep any rival at bay. That is what makes him incredibly difficult to beat, and that is the reason why I think we will see him win again here.
Just like before, I don't think his winning margin will be too special, and he won't wow us all with a big win, but what this horse does brilliantly is he grinds out wins and when someone comes to pressure him, he keeps finding a little more. Horses that have this trait are often very difficult to work out in terms of a rating, because as the handicapper puts him and Dee Ex Bee closely together, he and all of us have no idea just how much is left in the tank for Stradivarius, whereas we know that is all Dee Ex Bee has to offer because he cannot get past him.
A win here would certainly write him into history alongside some of the staying greats we have seen over the years, and it would be fully deserved. It will be interesting to see what he does next year, but as far as his ability goes, you would have to fancy him to land this year's £1 million bonus, and follow it up by going close again next year.