Telecaster to Shine in Epsom Derby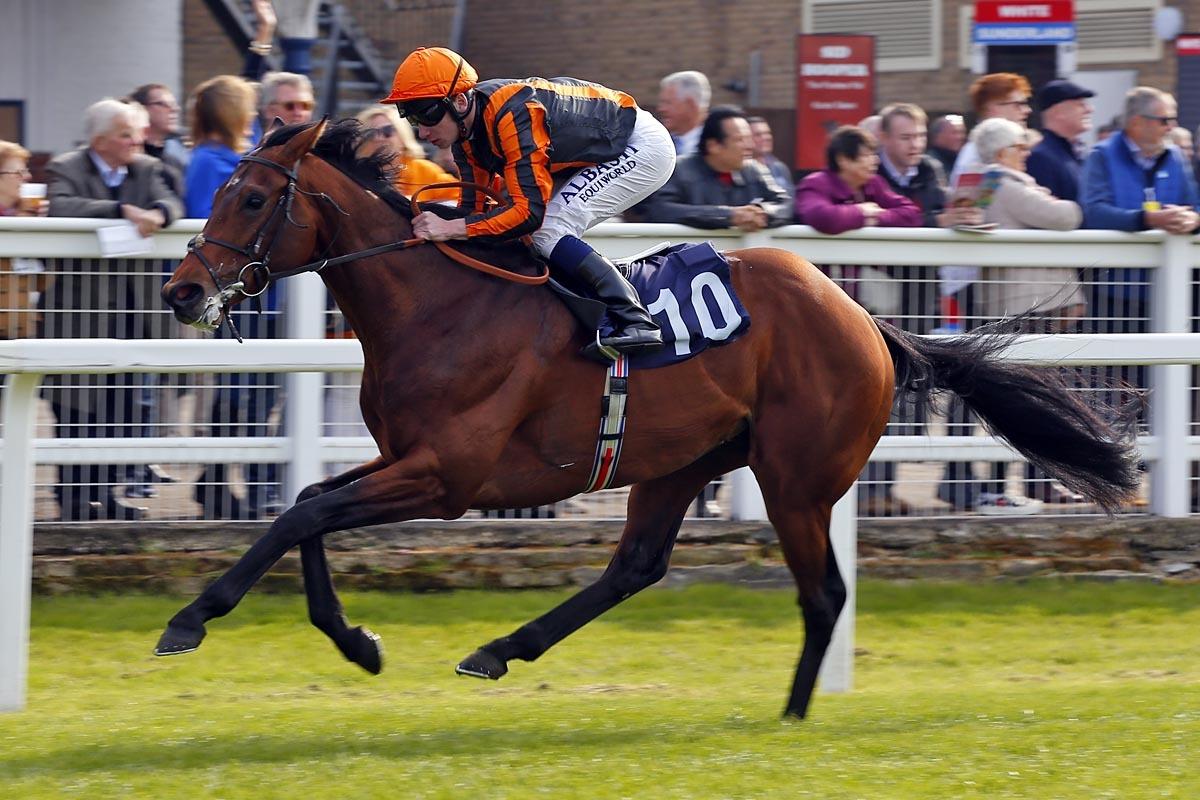 Just 16 days ago, I was penning my piece on Telecaster to win the Dante Stakes, something which he duly obliged with. Now we are at the big one, and I simply cannot dessert the horse in the biggest moment of what has been a short career so far. I love this horse, he is an incredible talent and although he has a tough draw to deal with, I am still backing him to come out on top and reign supreme in the Derby.
Let's get the draw over with first, stall 2 is far from ideal for this race. However, as we saw at York this is a horse who likes to be up with the pace. Oisin Murphy will be doing nothing out of the ordinary by taking this horse close to the pace and getting a good pitch, which negates the draw to some extent. The big question will be how much energy does he have to use to get up there, if the answer is not much then that increases our chances dramatically.
I've seen people talk about the Ballydoyle pace runners getting in the way, but there is no need for this horse to lead, he can happily sit behind them. That is exactly what we saw him do at York, he went towards the front but didn't actually lead, before kicking for home early and keeping in front. I expect to see exactly the same kind of ride here, so Ballydoyle can happily take their pacemakers to the front for me.
This is a horse that simply oozes class, and we have to bare in mind that he has only had three runs so far, all of them coming this season. The scary thought here is that there is even more to come from this three year old, while the others all look as though they have shown their best. This is a hugely talented individual, and he certainly has the class to win a Derby. They've paid £85,000 to put him in the race last week, Oisin Murphy must have been very positive after York both in terms of his quality and his ability to stay the distance for them to have stumped the cash up and gone for it.
The favourite in the race is Sir Dragonet, from the Aidan O'Brien yard and also the mount of number one jockey Ryan Moore. He is another to have been dealt an exceptionally tough draw, this time on the other side of the track in stall 13. His path through will be a little tougher as it is expected that Moore will want to be down the field. The only way to guarantee a good position is to drop right out and go last to get across, or will Moore hope and pray he can get over and aim for a midfield position? That could make or break the race for Sir Dragonet, and those backing this horse could know their fate after the first half a mile.
If there is one horse that appears to have everything lined up for a big run then that has to be Broome. Apparently the second string from the O'Brien yard, this is a nice horse who looks set to relish this trip. He won his trial over 1m2f but looked in desperate need of further, the extra two furlongs here are going to be right up his street. If there is a horse who could win this and go on to win the St Leger over 1m6f, he is certainly the one.
His draw is stall eight puts him in the middle of the pack, the ideal place to be for the early twists and turns of this course. If you are asking me for a main danger then he is the one.
Perhaps the forgotten horse in the race is Bangkok, a horse who beat Telecaster early this season. I think Telecaster has improved past Bangkok now, and will beat him here but if you like Telecaster as much as I do, then Bangkok has to be mentioned in the conversation.
Having said all of that, I am not changing my mind on this race, Telecaster is the one for me. I would have loved to see him have a slightly better draw, but despite that, he appears to have a cracking chance of Epsom glory in the Derby.