Vinndication Ruled Out of the Cheltenham Festival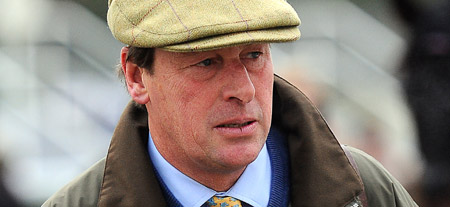 The Kim Bailey trained Vinndication is the latest horse to be ruled out of the Cheltenham Festival next week. The Grade Two winner went to Newbury for a racecourse gallop on Sunday and really disappointed the trainer, leaving him with no option but to leave the horse out and give him some time at home.
The horse had entries in both the JLT Novice Chase and the RSA Novice Chase, with the final destination still to be decided. He was around 20/1 for both of those races after losing his unbeaten run last time out. The reason he worked poorly according to the trainer is that he is still growing and learning the game, and needs time off to do that, rather than time off for an injury to heal.
The plan going forward is to give the horse time to recover and then aim him at some other targets down the line, when hopefully he will be back to his best.
It is a big blow to Bailey, who would have seen this horse as one of his best chances of winning a race at Cheltenham, and he is also one of the best horses in the yard. The six year old still has a lot of time ahead of him though, and at his age it is important not to be rushed. The good news for Bailey and the owners is that there is no injury, and future big days are to come with this lovely big horse, who could improve even further when he finishes growing and strengthening up.
The market for both the JLT and RSA didn't move with this news, which is understandable given the horse was 20/1, and this week we will see the six day declarations for those two races come out.