Well Handicapped Afandem Can Follow Up Carlisle Success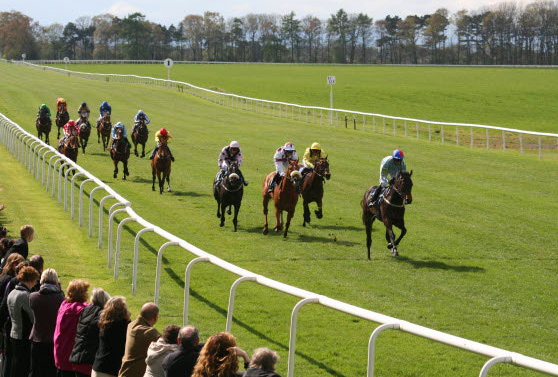 I think it's pretty safe to say that Afandem is not the easiest of horses to work with. He is now on his third trainer even though he is only five after starting life with Hugo Palmer, moving to Mark Johnston for last season and now being part of the setup at the Tim Easterby yard.
The horse finally got his head in front at Carlisle last week, and tonight he heads to Haydock looking to double up. The one big plus for him is the ground, while it won't be as bad as it was at Carlisle here tonight, it will be soft, and some of the field won't go on it. He won on heavy ground last week, showing that he can handle the tough conditions that he is set to face again.
He comes into the race tonight with a 5lb penalty on his back, taking him up to a handicap mark of 67, but that shouldn't be a concern to him if he can rediscover his form of old. He won by five lengths last week, so the 5lb penalty wouldn't have stopped him then, and the handicap marks we are talking about here are far lower than what we have seen him run off in the past.
His new rating of 67 is still low compared to last season, which makes me believe that this horse can go out and win again at least once because he is so well handicapped. Early in 2018 he was running off marks in the 80s, and towards the end of the season he was running off marks in the 70s.
All of that was happening while his trainer at the time Mark Johnston was struggling to work out what to do with him. Time Easterby had the same problem up until his last run, but that saw a complete turn around in his form. Has Easterby found the key to this horse finally, and will we now see him improve back up the handicap and keep winning? There is certainly a chance that could happen. The Yorkshire trainer has a lot of older horses that he does well with, keeping them going as they reach the end of their career, and although Afandem is young at just five in comparison to some of those in the yard, this is clearly a horse that takes a but of working out.
This Haydock race is going to tell us a lot about his animal, will he go back to being his usual self and not win tonight, or will we continue to see a different horse, and can he win again? I'm hoping for the latter, there could be a lot more to come from him and let's hope that we see it again from Afandem tonight at Haydock.