Fallon Set to Shine in Leger Legends Charity Race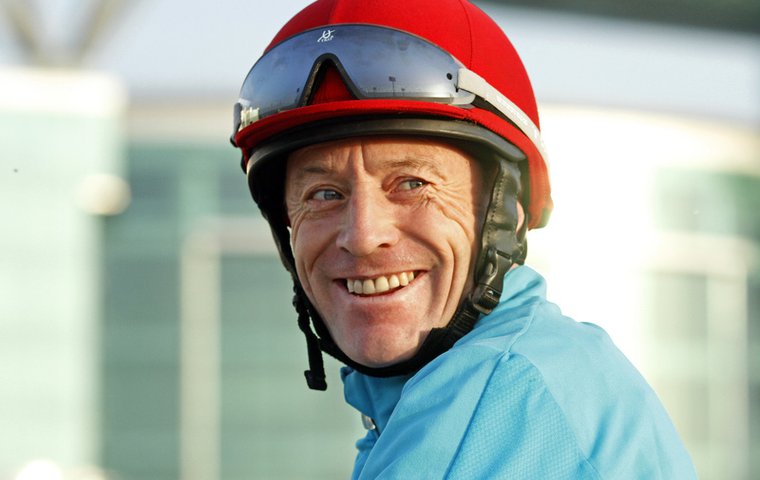 The Leger Legends charity horse race has grown into an annual event on the opening day of the St Leger meeting at Doncaster and each year, the race seems to be getting bigger and better than ever before. Of those taking part this season we have many usual suspects, a couple of recently retired jockeys and then one name that stands out above them all, Kieren Fallon.
The 54 year old is regarded as one of the greatest jockeys to ever live, and won the British flat jockeys title six times during his career. Fallon still works in the industry and rides horses, so despite his advancing years, he is a more than capable horseman. He gets the ride in the Leger Legends race on the Nigel Tinkler trained Kilbaha Lady, a horse that should give him a very good ride, and there is every chance that the pair can cross the finishing line first in what would be a magical return for Fallon.
As for the horse itself, Kilbaha Lady finished second on the all-weather last time out off a reduced mark, and on top of that she finished third at Doncaster in June, and won races in both April and May. This race is not about having a really well handicapped horse, but actually having a horse that can run to somewhere near their mark plus a capable jockey is all you need. As far as the horse goes, he runs off a mark of 69 here and can run up to and around that, which makes him competitive.
One thing we don't have to worry about is the jockey on board. This race usually isn't about having the best jockey in terms of quality, but actually having one that has only recently given up riding and one that is still fit enough to give the horse a proper ride. While Fallon did quit race riding a few years ago, he has still been working behind the scenes and riding out on a morning for selected trainers, and that is certainly going to help him here.
With the combination of a fit and hungry jockey riding and a horse that is capable of running close to her mark here, even though the trip may be slightly too short, this give Kilbaha Lady and Kieren Fallon a great chance in the Leger Legends charity race on Wednesday afternoon.