Presenting Percy Lame after Gold Cup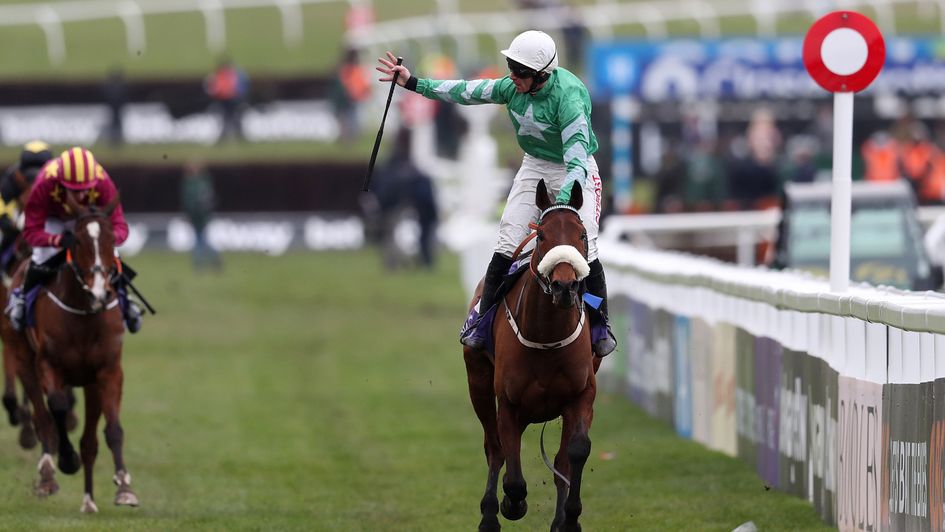 Presenting Percy was sent off as the favourite for last Friday's Cheltenham Gold Cup, but could only manage to finish 8th in the race. He was very disappointing and never really threatened to get anywhere near those who occupied the front positions.
However, after the race it was confirmed that he was found to be lame at the racecourse, and was given a pain killing injection to ease the pain before he left. When that has wore off over the next couple of days, tests will be carried out to determine the extent of the injury, and how long he will be out for. One thing I would say here is with how they have looked after him this season, even if the injury isn't a bad one, I am pretty sure we won't see him again until the Autumn when he is back for another campaign.
The horse has had the most baffling preparation for a Gold Cup, and although nothing has been announced, it would not surprise me if the horse had been showing signs of problems at home. They obviously thought he was well enough to run in the race on Friday, otherwise he would have been pulled out, but this could be a reoccurrence of something that has already happened earlier this season.
Whatever the outcome, hopefully the injury is nothing too serious and the horse can begin his quest for a Gold Cup again next season. Let's hope we see more of him next time, as I certainly don't think his fitness was helped by the preparation he received in the build up. You need to be 100% at your best to win a Gold Cup, he ran like he wasn't and that is not good enough if you want to win one of jump racing's biggest prizes.