Staying Star Stradivarius to Land Another Goodwood Cup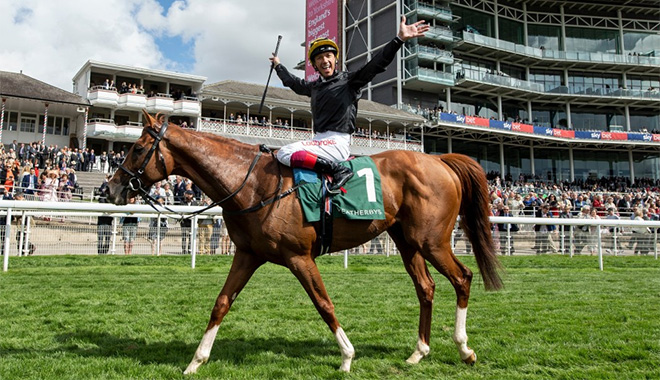 Over the weekend we saw Enable, the star of the John Gosden yard, strut her stuff at Ascot as she won what was a thrilling King George. Today is the turn of Stradivarius as he heads down to Goodwood to land a second Goodwood Cup, and the third leg of the Stayers Million, something he is trying to win for the second time. This is a new concept brought in to spice up the staying division and it should be very difficult to win. However, this horse has made light work of it so far, and a win here would put him just one win away from landing the £1 million bonus for the second year running.
If you look at the bare form and the winning distances from this season, Stradivarius hasn't been as impressive as last year. He won the Ascot Gold Cup by one length and the Yorkshire Cup by three quarters of a length. However on both occasions he was on top and in command at the end, and the shorter distance of the Yorkshire Cup probably doesn't suit him as well now that he is older, so an excuse can be given for that.
The true staying distances of 2m+ are what he needs now, and two miles is what he gets here. As for the opposition he goes up against here, he is taking on either horses he has beaten already this season or horses that do not look to be good enough to get anywhere near him. He is odds on, but that is fully deserved based on what we have seen so far.
The two horses that have got closes to him are both back for more in the shape of Dee Ex Bee and Southern France. The first named chased Stradivarius home in the Ascot Gold Cup, but in my opinion was flattered by getting so close. He was allowed to set a slow tempo at Ascot, before winding up the pace from the ideal position. That inconvenienced a number of runners behind him, but despite that, Stradivarius still won the race. I don't see Dee Ex Bee being allowed to do the same here today, he won't have the race run to suit again and if that is the case I struggle to see how he turns the tables here.
Southern France chased Stradivarius home in the Yorkshire Cup but he is another that I don't see turning the tables. That was race over 1m6f, which is too short for Stradivarius whereas it is probably the ideal distance for Southern France. Up to two miles today, that is going to suit Stradivarius and be a negative for Southern France, so just like Dee Ex Bee, I am struggling to see how he turns the tables here.
Assuming that Stradivarius runs his race, which he seems to do every single time he hits the race track, I don't think there is anything in this field that can get close to him. He's won despite having things go against him on his two runs so far this season, and even if that happens again, I think he will still be too good such is the talent that this horse has.