Stradivarius Confirmed for Stayers Million as Series Expands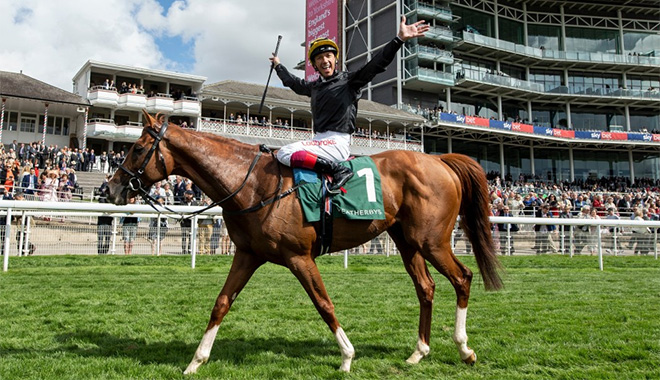 When they Stayers Million bonus was introduced for flat racing, many people thought that it was simply too hard to win. However, last year, Stradivarius landed the prize for John Gosden and Frankie Dettori. The bonus is back once again for 2019 and we have been given two pieces of information so far. The first is that the qualifying races have been extended, there are now eight of those that a horse can win before going onto the big three. The second is that Stradivarius will once again go for the bonus, and will more than likely take the same path as last season, which starts and ends at York racecourse.
The idea behind the additional qualifying races it to make the bonus more accessible to foreign horses. The four new bonus races are in Dubai, France, Germany and Ireland, and they begin this weekend with the Dubai Cup. While coming over to run in a bonus race may not be what some trainers want to do, they could be tempted to win one in their home country, and then come across for Royal Ascot to run in the Ascot Gold Cup, knowing they have already qualified for the bonus.
The second part of the Stayers Million is exactly the same as last year, it involved three races and to land the bonus you have to win them all, after you have won one of the qualifying races. The races are the Ascot Gold Cup, the Goodwood Cup and then the Lonsdale Cup rounds things off at the York Ebor meeting in August.
Stayers do not run as often as those who race over a shorter distance, and for many of them there will just be four or five races on the calendar. That means that if someone wants to win this bonus in 2019, they are going to have to win all of their races during the season, or win four out of five.
The flat season is almost upon us, and it is great to see the Stayers Million available for our top stayers once again. We will know the first qualifier this weekend, when the Dubai Gold Cup is ran at Meydan, and over the coming week we will have a total of eight horses who make the grade and qualify for their chance to win £1 million.