Stradivarius to Land Second Gold Cup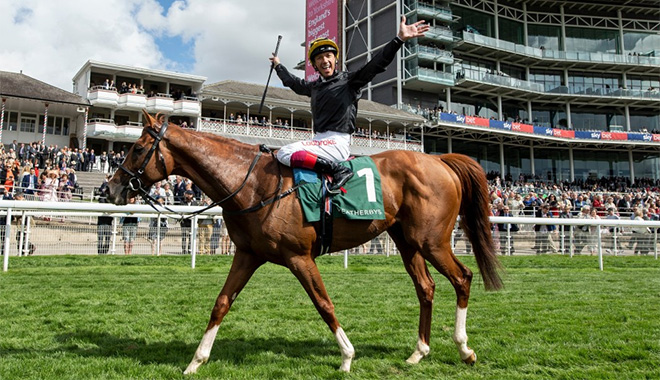 For many, the highlight of the entire Royal Ascot meeting is the Ascot Gold Cup which takes place today. This is a race that requires a very special horse. One that can get the distance of 2m4f, which is gruelling enough in its own right, but the winning horse usually needs one last big turn of foot to get them home up the Ascot home straight in front of the thousands who will be watching on. It is not easy to win an Ascot Gold Cup, let alone win two of them back to back, but that is exactly what I think Stradivarius will do later today.
The John Gosden trained stayer rose through the ranks as a three year old two seasons ago and then showed he was the best stayer in the UK last season by winning the £1 million stayers bonus. That includes this race, and he is on course for that bonus again, but of course he needs to win this to keep his chances alive.
Just like last season, he comes here on the back on one run, which was a win in the Yorkshire Cup as he did last year. I think he was more impressive in that race last season than this, but that is not necessarily a bad thing for him, and actually shows that he is developing into an even stronger stayer.
The Yorkshire Cup is over 1m6f, and Stradivarius just scrapped home to land the prize. He needed every single yard of that distance to get home, whereas last season he cruised upsides horses and flew by them. I think that is because he is now a stronger stayer, and needs more of a test. We went into the Gold Cup last season wondering whether this horse would get the trip or not, whereas now we know he will, and based on his York run he looks to be an even stronger stayer this time around as he has grown and matured a little more.
Looking down the rest of the runners and there are quite a few of them in here with stamina doubts, and to begin with that includes both of the Aidan O'Brien runners. Flag Of Honour has ran over two miles at this course in the past when finishing behind Stradivarius, but this season we have seen him three times and all at 1m2f, which has to be a worry. This is double that distance, and a big change for him. Capri is the other O'Brien runner and we have seen him over 1m6f on the two occasions we have seen him this year, although in the past he was known for being a 1m4f horse, again that is a big doubt over him.
Dee Ex Bee is emerging as one of the better stayers we have, but two miles is the furthest we have seen him over. His profile is very similar to Stradivarius last season, although lacking the quality that the favourite has. He could run well here, and certainly has improved for the longer trips but there are no assurances he will get home.
Cross Counter looks to be the main danger, he won the Melbourne Cup in Australia at the end of 2018 and followed that up with a two mile success in Dubai at the start of 2019. However, we have not seen him since and that is a slight worry for me. He has not only been off, but been around the world, it would have been nice to see him in a prep race ahead of this to get used to running back in the UK.
I think they've all got Stradivaius to beat here, and I don't think any of them can do that. He is a top quality stayer, who looks as though he could be even stronger this season. This is a good renewal, but many of the horses in the race have question marks over them, while the favourite doesn't. I'm siding with him once more, and let's hope the roof comes off when Stradivarius comes home to win his second Ascot Gold Cup in a row.