Superstar Mare Apples Jade to Take Irish Champion Hurdle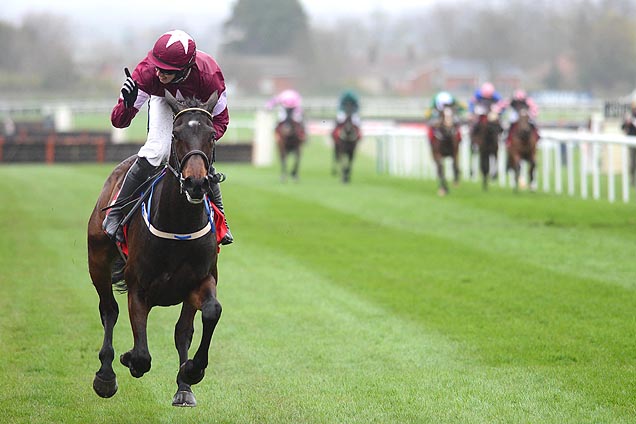 There is no doubt that Apple's Jade is an absolute superstar of the racing world, and she goes for her fourth win of the season this weekend when she heads to Leopardstown to run in the Irish Champion Hurdle. Although Mrs Harrington may not agree with me, as she saddles Supasundae, this looks to be a two horse race between Apple's Jade and Melon, who are unsurprisingly trained by Gordon Elliott and Willie Mullins. These two dominate almost every big Irish race, and this one is no different.
Many people have called for Apple's Jade to go for either the Champion Hurdle or the Stayers Hurdle at the Cheltenham Festival with the mares allowance she would get. However, trainer Gordon Elliott seems intent on keeping her in the much easier Mares Hurdle, which will be her next target assuming she comes out of this race fine. She has nothing to prove to the racing world, and has beaten the boys before, but it would add a completely different element to either the Champion or the Stayers if she went for them, especially the Champion Hurdle, where she would potentially be joined by fellow mare Laurina.
If there is one doubt about Apple's Jade it is how she will cope with the drop back to two miles, a distance she hasn't raced over for a while now. However, she looks as good as she has ever done right now, and that doesn't concern me too much, she is a quick mare and an excellent jumper so I envisage no problems with that.
Two starts ago she ran over 2m4f and beat Supasundae by 20 lengths, and had that race been over two miles, I still think the outcome would have been the same.
Melon is a horse that will be going to the Champion Hurdle and after placing in the race last year, he is obviously a hugely talented horse. However, just by the fact that Willie Mullins is considering entering Laurina and others in the race alongside him makes me think that Melon may not be quite good enough to contend this season. When asked earlier in the season, Ruby Walsh indicated that if Laurina was in the Champion Hurdle then he would ride her, which is another suggestion that Melon may be just short of top class. Although the distance of two miles will be ideal for him, and potentially slightly too short for Apple's Jade, he needs to be top class to beat her and I don't think he quite is.
That is why I am backing the superstar mare Apple's Jade for success at Leopardstown on Saturday afternoon, on her way to further festival glory, more than likely in the Mares Hurdle. While it would be fantastic from a viewing point of view to see her go for the Champion Hurdle or the Stayers Hurdle, I know I'd be making exactly the same decision as Gordon Elliott if I was lucky enough to be involved with her.